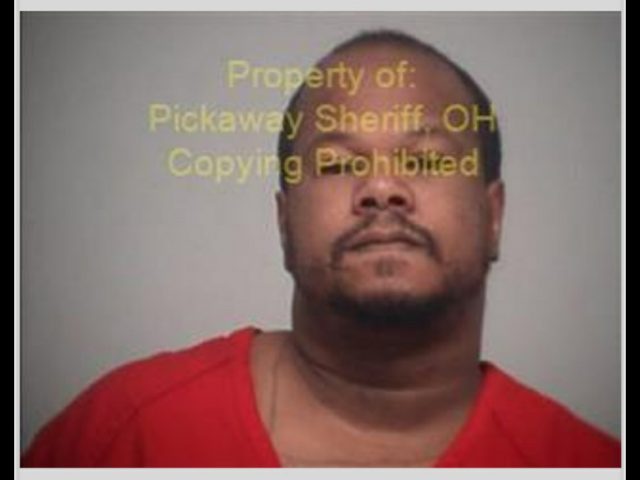 Pickaway County OH- On 12-17-2020 at 0851 hours, Cpl. Stephen Harger of the Pickaway County Sheriff's Department stopped a vehicle traveling southbound on US 23, due to the registration being unreadable.
During the stop Cpl. Harger made contact with the driver, who opened the door and stated that he was in a customer's vehicle and I didn't have a driver's license. Cpl. Harger then asked the male driver for his name and SSN, which he refused to provide.
The driver was making several evasive movements, and continually reached in the center console area. Cpl. Harger advised the male to step out of the vehicle, to which the driver eventually complied. As the driver got out of the vehicle Cpl. Harger saw him grab a couple credit cards from the dash area. As he did so, Harger saw and Ohio identification card in the stack of cards.
After retrieving the identification card Cpl. Harger found the driver to be 38 year old Garnett M. Hayes. Mr. Hayes was then detained and secured in the cruiser. During a pat down of Mr. Hayes a small baggie of illegal drugs and over $500.00 in cash has located in his pocket. During a conversation, Cpl. Harger asked Mr. Hayes if there was anything illegal inside the vehicle, Mr. Hayes then stated "yeah probably."

Cpl. Harger deployed K9 partner Joris, for a free air sniff around the vehicle. Joris showed alert behavior on the passenger and driver's side of the vehicle. Deputy Ed Moore then arrived and a probable cause search of the vehicle was done.
Deputy Moore located a clear baggie with marijuana inside and some pills inside the glove box. Cpl. Harger located a green camo bag, on the passenger side with a 40 round, fully loaded, AM-15 firearm. The weapon was readily available and within the reach of Mr. Hayes. Also located next to the bag with the weapon was a 100 round magazine, fully loaded with .556 ammunition and readily available to the driver as well.
Mr. Hayes was charged with Felony 4 Carrying a Concealed Weapon, Felony 4 Improper Handling of a Firearm in a Motor Vehicle, and Felony 3 Having Weapons Under Disability. Other charges are pending. Mr. Hayes is currently being held in the Pickaway County Jail.