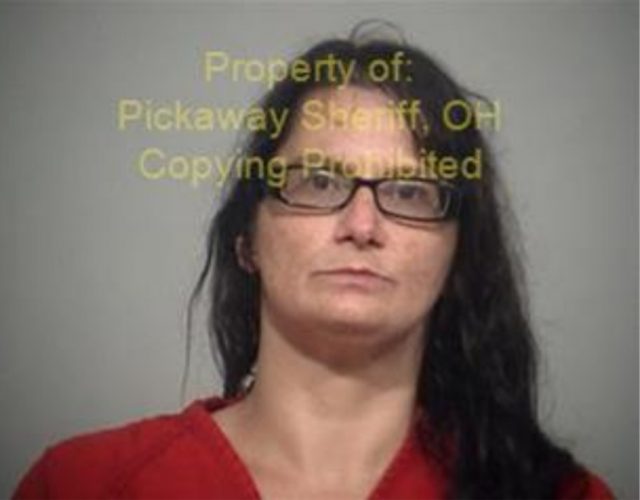 Pickaway County OH-  8-19-2020 at 0442 hours, The Pickaway county Sheriff's Office was to 10610 State Route 762 at the community gazebo for a fire. Harrison Twp. Fire was on scene extinguishing the fire.
The gazebo was used as a smoking area and recently had bales of straw put in it to keep people away. A resident of the park stated he was heading out for work and he smelled the fire and saw it as he came outside. The resident did not see anyone else in the area. The gazebo was completely destroyed by the fire.
Later information revealed that Rebecca Ruby was seen on video going to the gazebo just before the fire and leaving as the fire started burning. Through investigation it was revealed that Rebecca did start the fire. Rebecca was charged with Arson a felony 4 and Breaking and Entering a Felony 5.