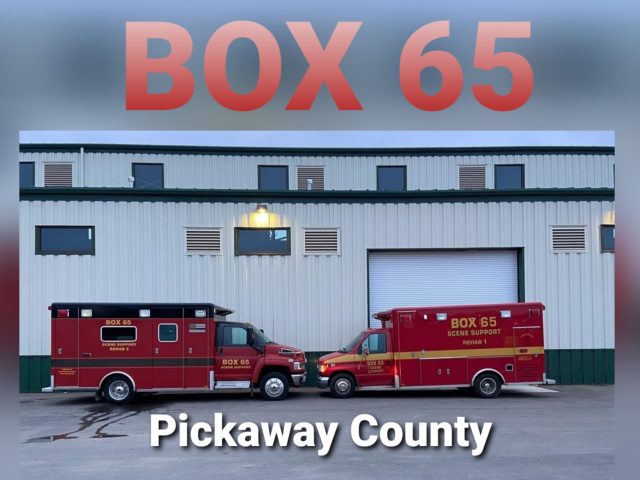 Pickaway County OH- Ever wanted to volunteer and make a positive difference in the community ?
Here's your chance !
Box 65 of Pickaway County is currently looking for dedicated volunteers to join their non profit organization. YOU can help them continue to support the public safety forces from around the area.
Not only are they in search of some dedicated volunteers, they are also trying to find a place their organization can call home. Box 65 has several pieces of large transport equipment they need to store out of the elements and are searching for a place to park them that would be easily accessible 24/7.
Here is a little about Box 65 from their social media page.
"We support the public safety forces of Pickaway County and joining counties.
We will provide rehabilitation equipment consisting of rest station shelter, food,
water/drink, warmth in cold weather, cooling in hot weather.
All members of this unit are Volunteers. This is not a fire fighting unit this is people helping our public safety forces when they need help the most.
Every day, public safety forces from across Pickaway County, Respond to hundreds of emergency calls to protect the citizens like you in an emergency. We are there emergency serves on the calls so they can do their job more efficient.
BOX 65 is not limited to the persons living in the city of Circleville; any person living in Pickaway County or within 5 miles of the county line may join.
If you do not feel you can join BOX65 but would like to contribute by making a donation, please make the check out to BOX65 Any gift amount would be appreciated."
If you are interested in joining the organization, please email them at [email protected]