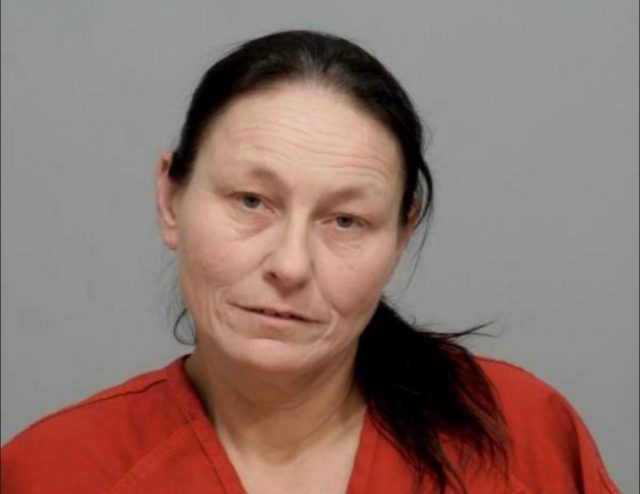 PICKAWAY – A local Pickaway County woman was arrested and charged with trafficking after leaving the relax inn.
According to Pickaway sheriff's office, a K9 deputy Kyle Eveland initiated a stop on Circle Lane in Circleville after a vehicle for driving in marked lanes violation. When he made contact with the driver of the vehicle and identified him as Gregory Salyers. The front right passenger was
identified as the registered owner Anita Leach. Salyers was reported to not have a valid driver's license and was asked to get out of the vehicle. Then Eveland talked to the passenger who told him they had left Logan Elm village but he told her that she was observed leaving the property of the Relax inn.
Eveland during the investigation deployed K9 Edguy for a free air sniff around the vehicle where the K9 signaled for the presence of drugs in the vehicle.
An interior search of the vehicle was conducted. During the search Deputy Thomas located a tin canister on the floor board of the front right passenger seat. The tin was located right where Anita's feet were when she was seated inside of the vehicle. Deputy Thomas opened the tin can and observed a plastic bag containing suspected methamphetamine. Deputy Thomas located a black pouch inside of Anita's purse that contained marijuana inside of it. A package of small plastic bags were located in the center console of the vehicle. The small bags found are commonly used for packaging narcotics.
In total while processing the evidence I confirmed the weight of the methamphetamine to be 3.8 grams. The marijuana weighed 11.1 grams.
Anita was transported to Pickaway county jail, and charged with Aggravated Possession of Drugs, Drug abuse, and Possession of drugs. Salyers was charged with a citation for driving under suspension and driving in marked lanes.
In court this week Anita from McArthur Ohio was found guilty of Aggravated Possession of Drugs and sentenced to 12 months in prison (suspended), 3 years of community control