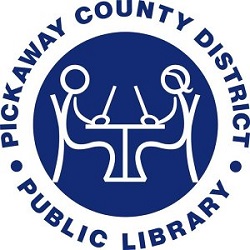 CIRCLEVILLE
In 2010 Library hours were changed due to budget cuts, and to this day they are still under these cuts. The library shortened hours on days with less traffic such as Tuesday and Thursday, which has caused some confusion with patrons. Michelle Callahan, Director of Community Relations, said that she has seen many people come to the library during closed times, and they were confused about the hours. Director David Fausnaugh and Michelle Callahan both explained that these hours were confusing to the public, and people were having issues utilizing the library effectively. "The consistent opening time is a change our patrons have been asking for, and I am thrilled that we are going to be able to make this change for our patrons," states Library Director David Fausnaugh.
- Advertisement -
"We looked at workflows and made some changes that allow us to be open a little longer without increasing the size of our staff. This change is going to make it more convenient for the community to use our services and easier for us to meet the needs of our patrons," Fausnaugh said.
The library offers many services in addition to books. It offers technology classes, public meeting rooms, movie showings, internet and computer access, and other general help, all at no charge. The mission of the Pickaway County Library is to provide information and services to engage, educate, entertain and enrich Pickaway County.
Effective Sept 5, 2017 Pickaway Public Librarys new hours are
Monday: 10 a.m. to 8 p.m.
Tuesday: 10 a.m. to 8 p.m.
Wednesday: 10 a.m. to 8 p.m.
Thursday: 10 a.m. to 8 p.m.
Friday: 10 a.m. to 6 p.m. (Younkin Branch closed)
Saturday: 10 a.m. to 6 p.m.
Sunday: 1 p.m. to 5 p.m.