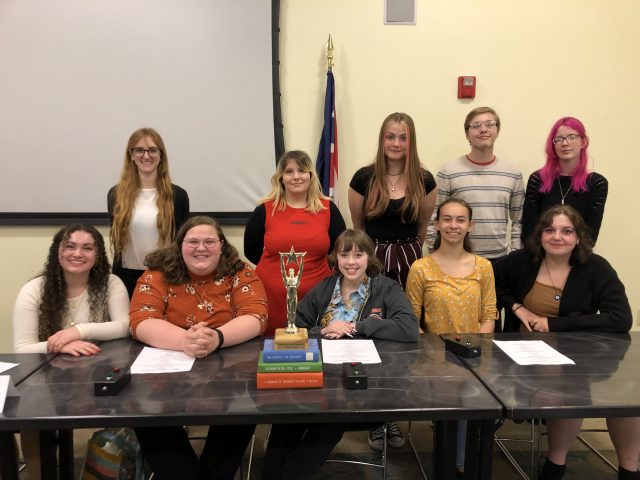 The 11th annual Pickaway County High School Battle Over Books competition was held April 1 at the Pickaway County Library. Eight teams from five high schools participated. In all, 40 students competed in the event. Teams earned points in a quiz-show format by correctly answering questions identifying of one of the 11 books on the reading list.
This year's books included two non-fiction titles: "In the Shadow of the Fallen Towers" by Don Brown and "The Burning: Black Wall Street and the Tulsa Race Massacre of 1921" by Tim Madigan. Among the fiction titles were "The Midnight Library" by Matt Haig, "So B. It" by Sarah Weeks, "Grown" by Tiffany D. Jackson and "The Inheritance Games" by Jennifer Lynn Barnes.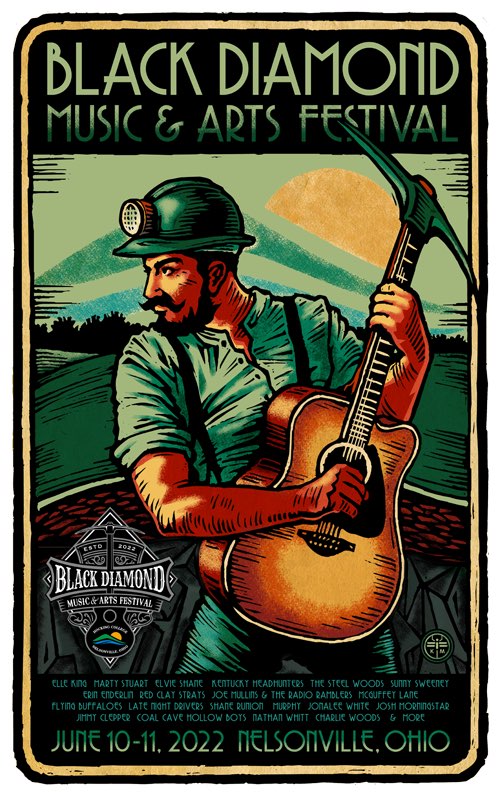 Westfall High School claimed the championship trophy. Pictured (seated from left to right): Danielle Elder, Megan O'Quin, Emma Dotson, Lauren Barnes and Elleot Eitel; (standing) Hannah Johnson, Morgan Wardell, Lidia Flowers, Dez Dunn and Bailey Burke. The team was coached by school librarian Cheryl Lorson.
Teays Valley High School was the runner up in the competition. Team members were Ella Applegate, Savanah Stachler, Caroline O'Malley, Kiera Scott, Kylie Burgett, Kendall Burgett, Brooklynn O'Byrne, Mallory Liff, Olivia Wilson, Kyla O'Bryne and Amelia Wilkins. They were coached by school librarian Lisa Campbell.
Also participating were Circleville, Logan Elm and Logan-Hocking high schools.
Serving as scorekeepers, readers and timers were Marie Wilbanks with the Pickaway County Board of DD; Jenny Rainey-Agresti from The Savings Bank and the Library Board of Trustees; Lynn Huston and Lynn Kraus from the Friends of the Library; community members Karla Barnes and Jane Poulson; and David Fausnaugh from the Pickaway County Library.