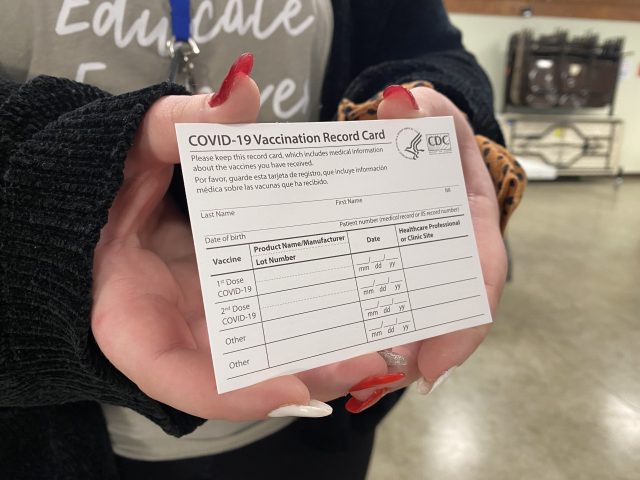 PICKAWAY – On Tuesday, December 22, 2020, Pickaway County Public Health received their first 100 doses of the Moderna COVID-19 Vaccine. These doses were administered to EMS personnel on 12/23 and will continue on 12/24. As more shipments are received, the vaccine will continue to be distributed following the Ohio COVID-19 Vaccination Program Phase 1A distribution plan.

The next groups to be vaccinated by PCPH will include individuals with
developmental disabilities and those with mental health disorders who live in group homes and residential facilities, as well as their caregivers.
Pickaway County Public Health has also been designated to provide vaccine to the following additional high priority groups during Phase 1a:
• Home health workers
• Hospice workers
• Primary care practitioners
• Free-standing emergency department, urgent care, pharmacy, and
dialysis center providers not vaccinated by hospitals or healthcare
systems
• Dental providers
• Mobile unit practitioners
• Federally-qualified health center providers
• High-risk ancillary health care staff members
If you are a member of one of these priority groups, are a resident of Pickaway County, and wish to receive a COVID-19 vaccine from PCPH, please complete the pre-registration form at the following link: https://bit.ly/3riTG8F.

Indicating your interest in being vaccinated will greatly assist PCPH in planning for the efficient use of limited vaccine doses.

As the vaccination effort continues to unfold, PCPH will keep the public updated on their Facebook page and through the media as to when additional groups become eligible to be vaccinated. The Ohio Department of Health is currently working on Phase 1b of the vaccination plan and PCPH will follow that guidance once it is released. Please remember that all available vaccines will be administered only to those who choose to receive them.

If you should have questions or concerns, please contact Pickaway County
Public Health at 740-477-9667. We are open Monday – Friday 8:00 am to
4:30 pm. You can also call the Ohio Department of Health COVID-19 hotline at 1-833-4-ASK-ODH (1-833-427-5634) for additional guidance. This State-wide call center is open seven days a week from 9:00 am to 8:00 pm. The call center staff includes licensed nurses and infectious disease experts. They will be available to answer questions and provide accurate information about COVID-19.