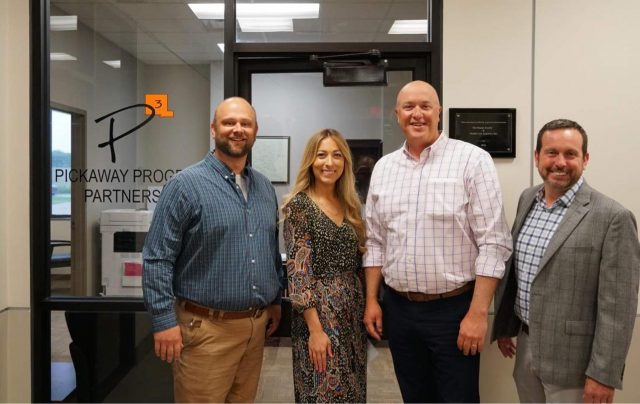 Pickaway – On the eve of Ryan Scribner's last day as Economic Development Director of Pickaway Progress Partnership (P3) FORJAK Industrial donated $10,000 to P3 in honor of Ryan and his work throughout our community.
Through Ryan's help and guidance, FORJAK moved its headquarters to Circleville in 2021 and continued to benefit from grant opportunities in which Ryan help facilitate. Pickaway Progress Partnership (P3) is the economic development agent for Pickaway County and its municipalities.
P3 has three main objectives: promote and market the advantages of locating business in the County; promote a stronger business environment by facilitating retention and expansion efforts of local employers; and deliver a seamless network of economic development services and value-added programs to existing businesses, local government, and prospective companies throughout Pickaway County.
P3 is a non-profit corporation with a board of directors comprised of leaders from the public and private sectors. P3 receives its funding from a variety of investors in the public and private sectors. P3 is lead by its Economic Development Director, Ryan Scribner.
To read more about Scribners announcement click here: https://www.sciotopost.com/pickaway-county-p3-ryan-scribner-moving-on-from-position/
Pictured from left to right is Adam Logan, Jenna Wood, Ryan Scribner, Matt Palmisciano (not pictured, Katie Logan Hedges)