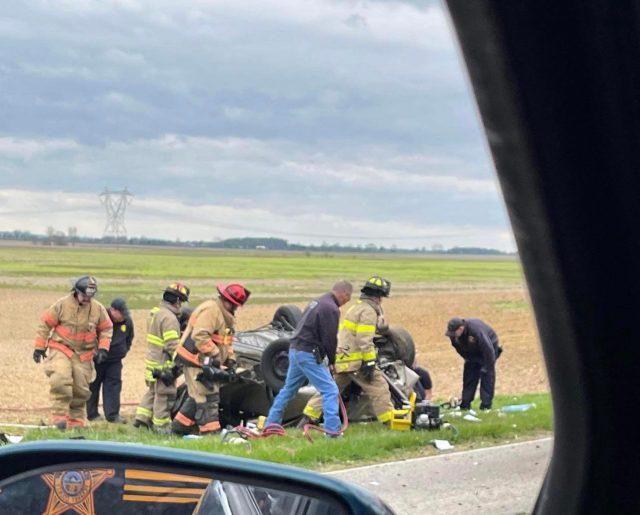 Pickaway – One person was trapped in the car after a rollover crash around 4:15 pm at 7552 Hayesville Road
According to reports, the vehicle lost control and left the roadway, and rolled into its top where the driver hit his head and his legs were pinned under the steering column. He was able to call 911 and ask for help.
Several departments responded and with the use of cutting tools were able to free the driver from entrapment.
The driver had injuries to his legs from the crash. The sheriff's department is still investigating the crash.