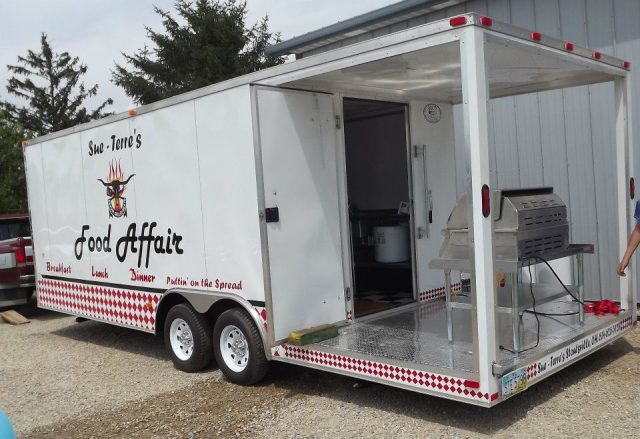 PICKAWAY – Yesterday we did a story and like most journalists, we always aim to get answers, and we have. We reached out to Pickaway fair and they told Sciotopost they would answer the questions we had as quickly as possible. Trying to be fair to both sides and get the answers the original poster wanted, we pulled the story until we received a statement from the Fair.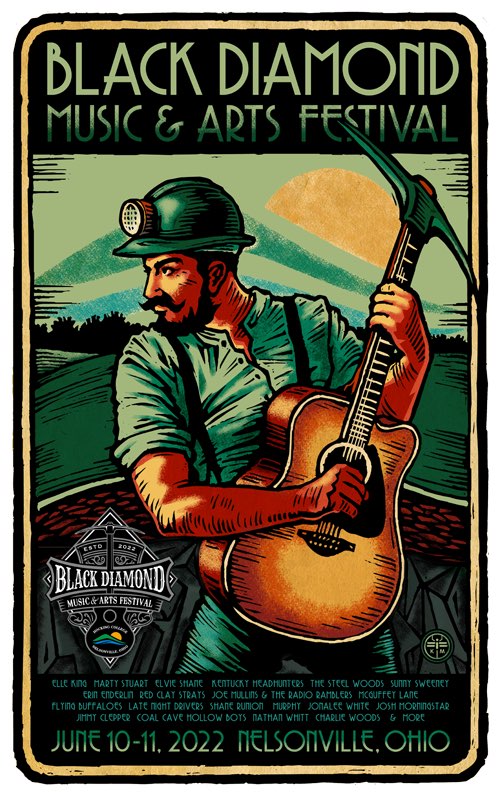 According to a letter on April 7, 2022, the Concessions Committee chair board members told Sue-Terre's Foood Affair that they are no longer allowed to have their food booth at the fair due to, "irreconcilable differences"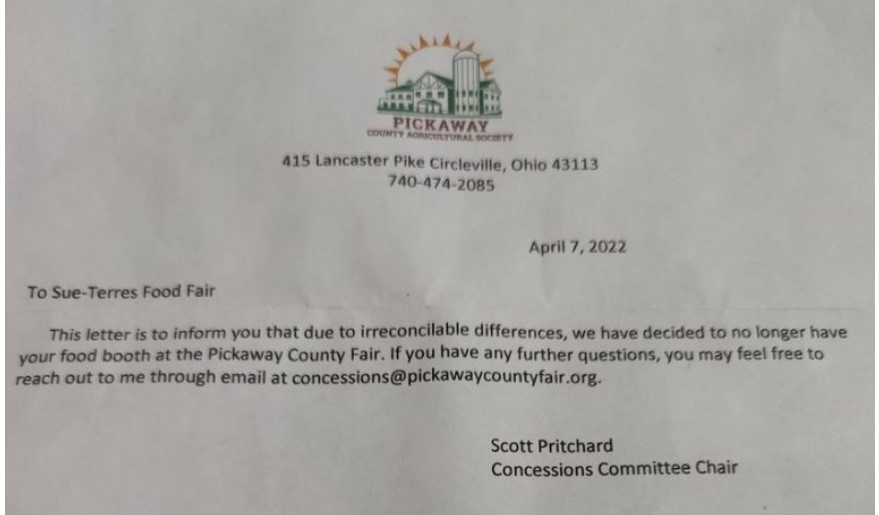 The company went to social media after not getting answers from the Park Board after several attempts to define the meaning behind, "irreconcilable differences" In her statement she claims that she was removed because of favoritism.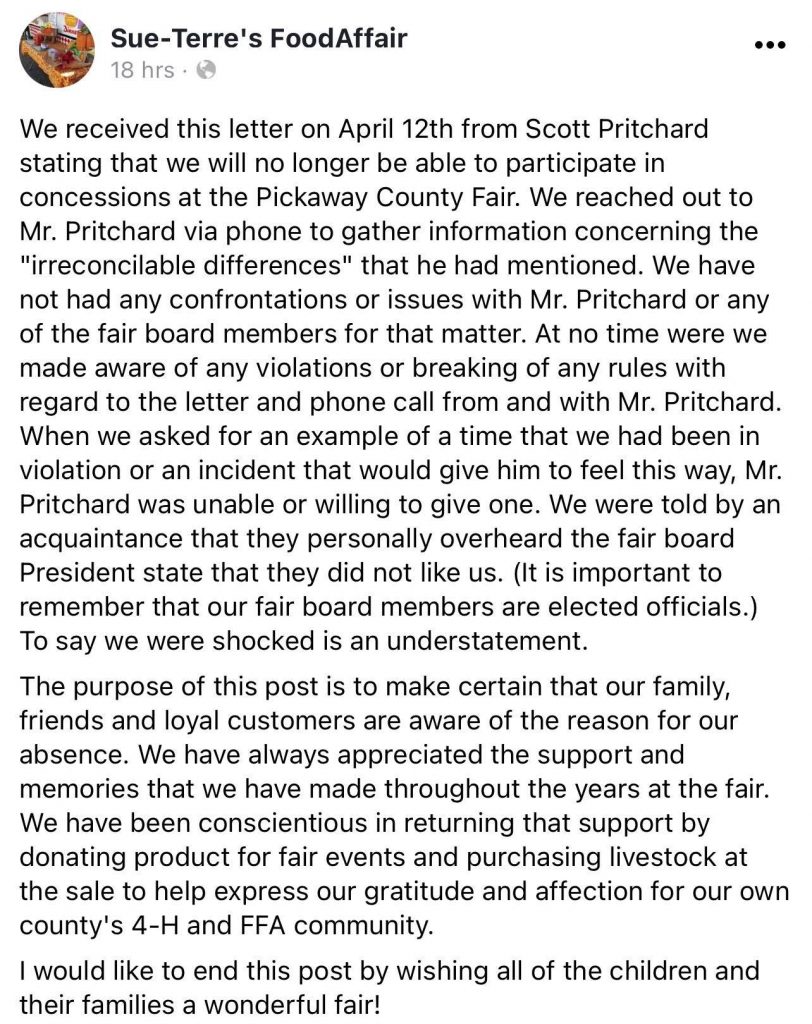 The food booth has been at that location for more than ten years.
We were forwarded this story and decided to post it, hoping to help get those answers as the original poster hoped to.
According to the Pickaway County Fairboard: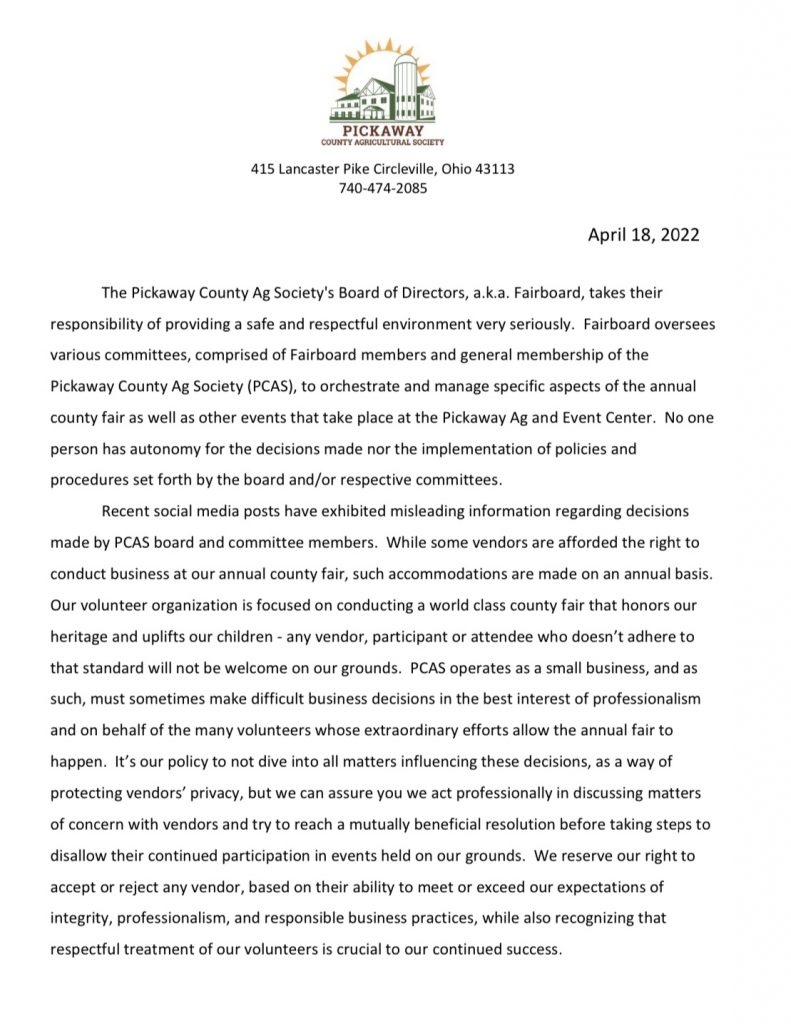 After research, we found that the Pickaway Fair has only asked for one other booth to leave and not return in the last ten years