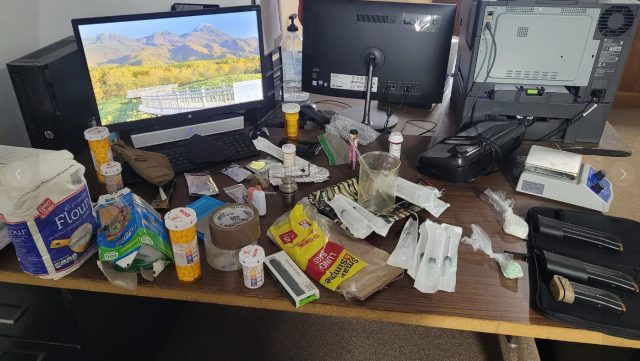 NEw Holland – One person was arrested after driving under the influence and under suspension in New Holland.
According to New Holland Police department on 12/26/2022 at approximately 5pm an individual was stopped by The New Holland Police Department for expired tags on South East Street in the Village. The driver was found to be driving under suspension and smoking Marijuana while driving.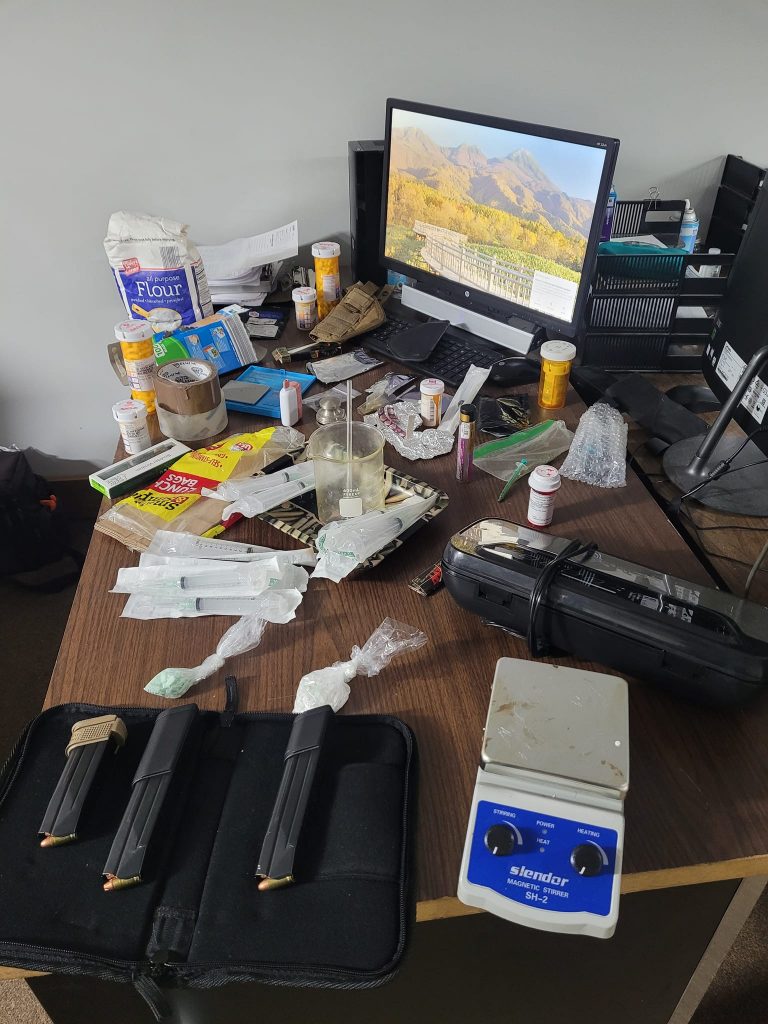 The vehicle was impounded due to the DUS and Expired tags. While doing an inventory of the vehicle multiple drugs, drug paraphernalia, scales, and other equipment used for packaging drugs was found. Some of the drugs found.
1. LSD or Acid on stamp like strips
2. Molly
3. Xanax
4. Marijuana
5. Unidentifiable pills
6. A substance believed to be Meth
Along with drugs he had cooking devices, level makers, shrink wrap machines, baggies, and cooking glass, all of that are suspected of drug trafficking.
24-year-old Keaton Glaser out o Miamisburg was arrested and charged with several misdemeanors along with six charges of possession and trafficking charges that will go in front of the grand jury.