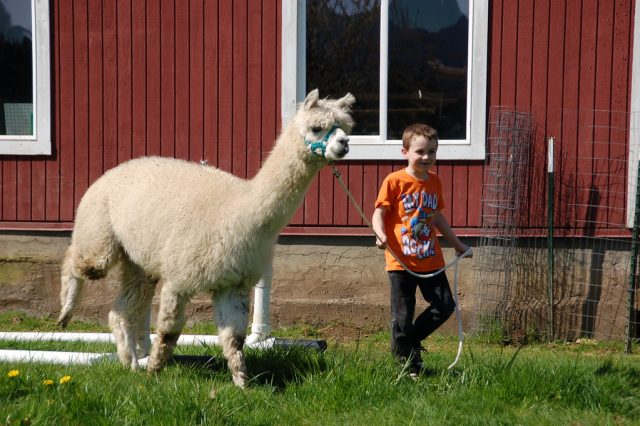 Pickaway County celebrates 4-H Week from January 22-28. Current members, advisors, alumni and the community are encouraged to get involved! According to Joy Sharp, Pickaway County OSU Extension Educator, 4-H Youth Development, "Pickaway 4-H Week is our way to celebrate our current members and get the word out about 4-H to anyone who is interested in learning more about our local 4-H program and the many opportunities it offers."

Everyone can participate in daily themes including: Move It Monday, 4-H T-Shirt Tuesday, Welcome Wednesday, Throwback Thursday, and Friends Friday. The public, 4-H families and supporters can take part in a 4-H trivia contest each day on the Ohio State Pickaway County 4-H Facebook page.

4-H clubs have been around since 1902 but every year brings something new and exciting for 4-H members. Pickaway County has a strong 4-H program based in its roots but ever changing and growing. Once 4-H was known for its livestock, cooking and sewing projects. Now it offers more
than 200 projects including ones in the areas of STEM, healthy living, natural resources, creative arts, leadership, animal science, and workforce preparation.

Thirty-four clubs and over 100 volunteers serve the 4-H program creating opportunities for youth to serve as officers, leaders, and mentors. Clubs meet throughout the county and throughout all school districts, villages, and towns.

Programs available through joining Pickaway 4-H include 4-H clubs, 4-H camp, leadership and officer training, animal quality assurance, shooting sports, scholarships and awards, and military youth 4-H camps.

Looking to join 4-H? The annual enrollment deadline is February 1, so now is the time to call.

For more information about the 4-H program and Pickaway County 4-H Week activities, visit https://pickaway.osu.edu, "Like" the Ohio State Pickaway County 4-H Facebook page, or contact the Pickaway County OSU Extension office at 740-474-7534.