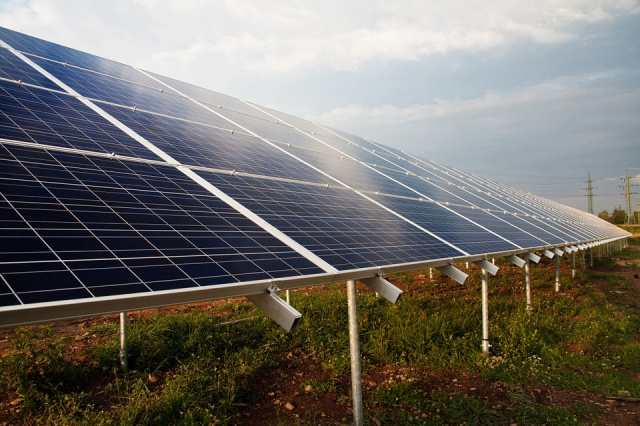 Kansas City, MO. (June 7, 2022) – Savion, LLC (Savion) announced today the sale of the 200 megawatt (MWac) Atlanta Farms Solar Project to Dominion Energy.
"The closing of the sale of Atlanta Farms Solar Project to Dominion Energy marks another important milestone in the continued advancement and momentum of solar energy growth for the state of Ohio. Savion is proud to be developing solar power facilities in the great state of Ohio and helping to contribute to the decarbonization efforts of our partners," said Nick Lincon, president for Savion. "Outstanding projects like Atlanta Farms Solar Project would not be possible without the vision and support of the local communities, officials, landowners, and project partners who do so much to help these projects come to fruition."  
Once built, Atlanta Farms Solar Project is slated to produce 200 MWac of renewable solar energy, enough to power the equivalent of approximately 41,500 average Ohio homes. Construction at the site, located in Perry and Deercreek townships of Pickaway County, Ohio, is estimated to start in late summer 2022, with an anticipated December 2023 Commercial Operation Date. Nearly 500 local jobs will be created during the construction phase, and an estimated $48 million in local tax revenue will be generated over the project's 30-year life. Savion currently manages an energy project portfolio in Ohio with more than 3,400 MW of solar and energy storage projects contracted, under construction, in operation, or in the active development pipeline.
"We want to thank the Dominion Energy team for their efforts and dedication to complete the Atlanta Farms Solar Project sale transaction," said Jeff James, senior vice president of commercial transactions for Savion. "This represents the third Savion-developed solar project purchased by Dominion Energy in the past three years. We appreciate their continued trust in the Savion team and look forward to many more successful collaborations."
In 2019, Dominion Energy completed a transaction to acquire two Savion-developed Virginia solar facilities, the 15 MWac TWE Myrtle Solar Project and the 80 MWac Greensville County Solar Project.
About Savion
Savion, a Shell Group portfolio company operating on a stand-alone basis, is one of the largest, most technologically advanced utility-scale solar and energy storage project development companies in the United States. With a growing portfolio of more than 19 GW, Savion's diverse team provides comprehensive services at each phase of renewable energy project development, from conception through construction. As part of this full-service model, Savion manages all aspects of development for customers, partners, and project host communities. Savion is committed to helping decarbonize the energy grid by replacing electric power generation with renewable sources and delivering cost-competitive electricity to the marketplace. For further information, visit www.savionenergy.com.