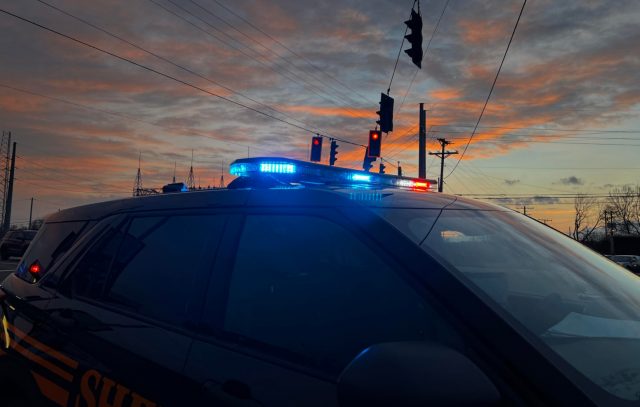 Pickaway – On Monday a 911 call sent several law enforcement officers to the scene when a threat of a gun and a possible shooting was reported.
According to the Pickaway Sheriff's department on 12/13/2022 at approximately 1:24 pm, they were dispatched to the Holiday Hair located at 1444 Circleville Plaza drive located along the strip mall near Walmart after a call came in that a man was yelling and screaming saying " I'm going to shoot them as soon as they come through that door". The caller stated that when she got out of her tanning bed she looked out and saw a man arguing with a girl and run outside. She said she thought that he had something black in his pocket.
When law enforcement arrived they found the suspect and with guns raised ordered the man to get on his knees and lie on his stomach then he was detained peacefully.
Law Enforcement reported that after an investigation the suspect did not have a gun, and witnesses inside the store said that he did not make any verbal threats, but did say that he came in and was verbally yelling and cussing at his girlfriend who is employed there. That argument got louder then he took her phone and left.
The man was not charged but he was trespassed from the property.