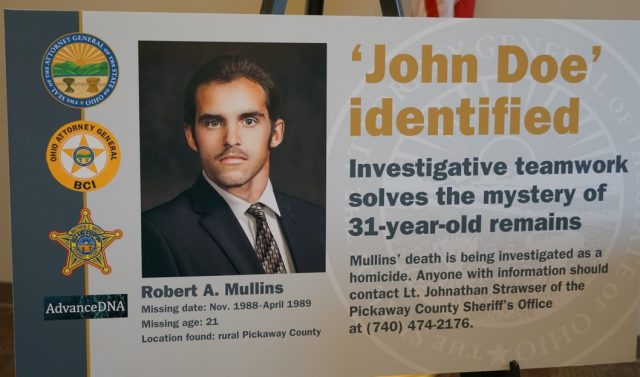 PICKAWAY – Today Dave Yost from the Attorney General's office along with DNA experts and the Pickaway County Sheriff's department identified the remains of a man who was found 31 years ago.
According to the Pickaway County sheriff's office, they were called to the scene of skeletal reminds in November of 1991 when hunters found a piece of a bone sticking out of the ground in the area of State Route 56 and 159 in Pickaway County, just south of Circleville. At first, Hunters believed they had come across a Native American Burial site, but when investigators arrived on the scene they identified this as a shallow grave from a possible homicide.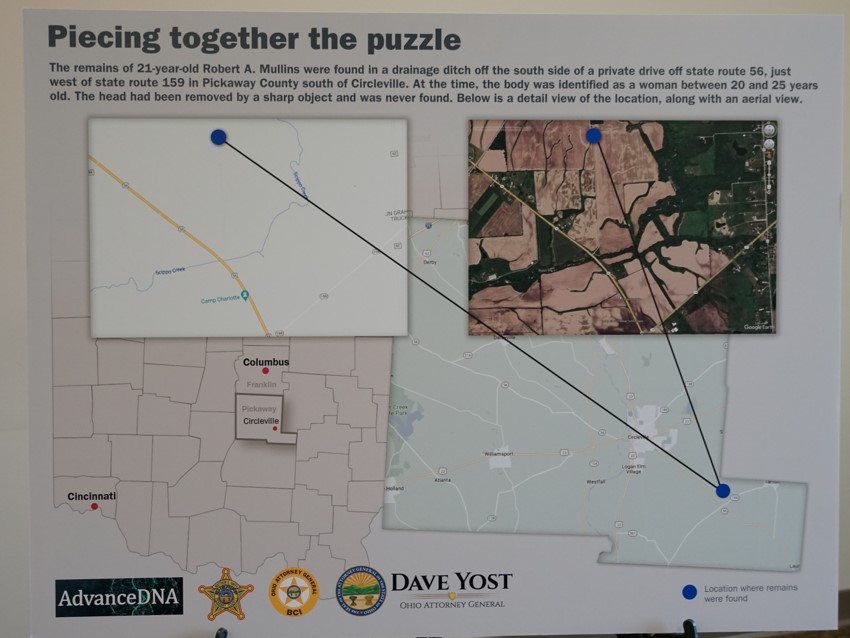 At the time the body was identified as a woman between the ages of 20 to 25 years of age. A homicide investigation was launched, because of the shallow grave burial and deep marks from a weapon that appeared in the neck vertebrae when the head was removed with a sharp object and was never found. Years went by and without any leads, the case went cold.
In 2012 the bones were examined by scientists at North Texas University and an attempt was made to extract DNA. They were successful and it was then proven that the individual was male. Additionally, it was noted that the individual may have ancestry originating from the Indian Subcontinent.In 2021 Dr. John Ellis and Lt Johnathan Strawser decided to pursue Genetic Genealogy. Due to the condition of the bones, additional specialized testing was required. The testing was performed by Hudson Alpha, afterwards, Saber Investigations provided bioinformatics, which resulted in a DNA profile suitable for Genetic Genealogy.In January of 2022 Dr. John Ellis and Lt Johnathan Strawser contracted with AdvanceDNA for Genetic Genealogy research services, with the goal of restoring the identity of the man and solving this 30-year-old mystery.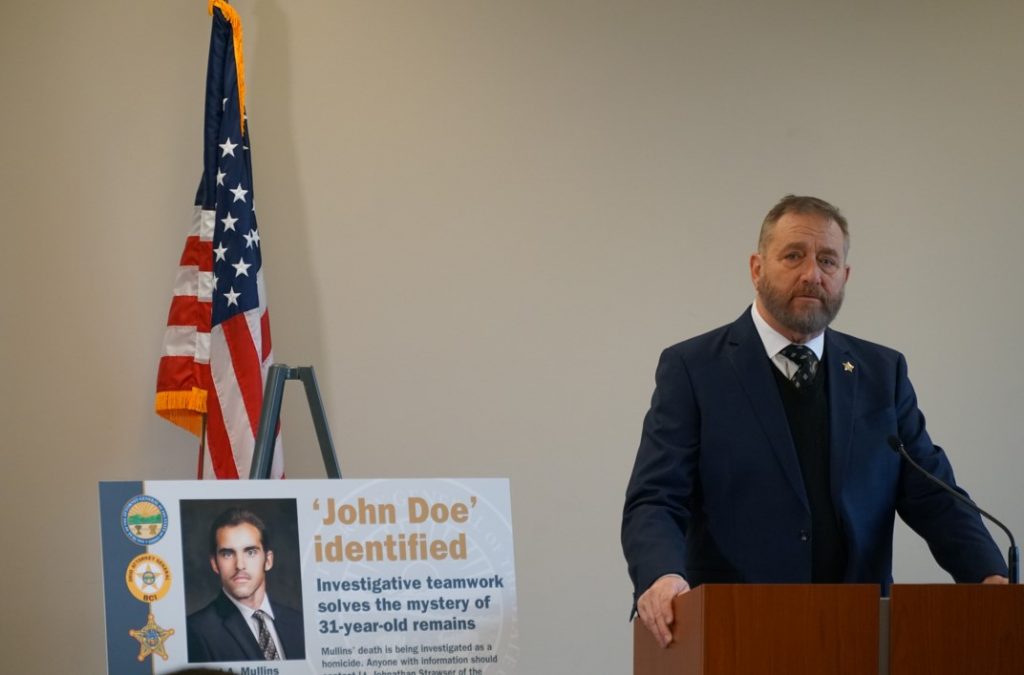 Pickaway county Detective Commander John Strawser said in a news conference that recently they moved forward with new technology in DNA evidence that gave new life to this case. Through this new investigation DNA identified that this man had certain attributes that lead them to family DNA files that were available online. Through that evidence, Amanda Reno, from AdvanceDNA was able to locate family members in Columbus Ohio who allowed her to collect samples to confirm suspicions.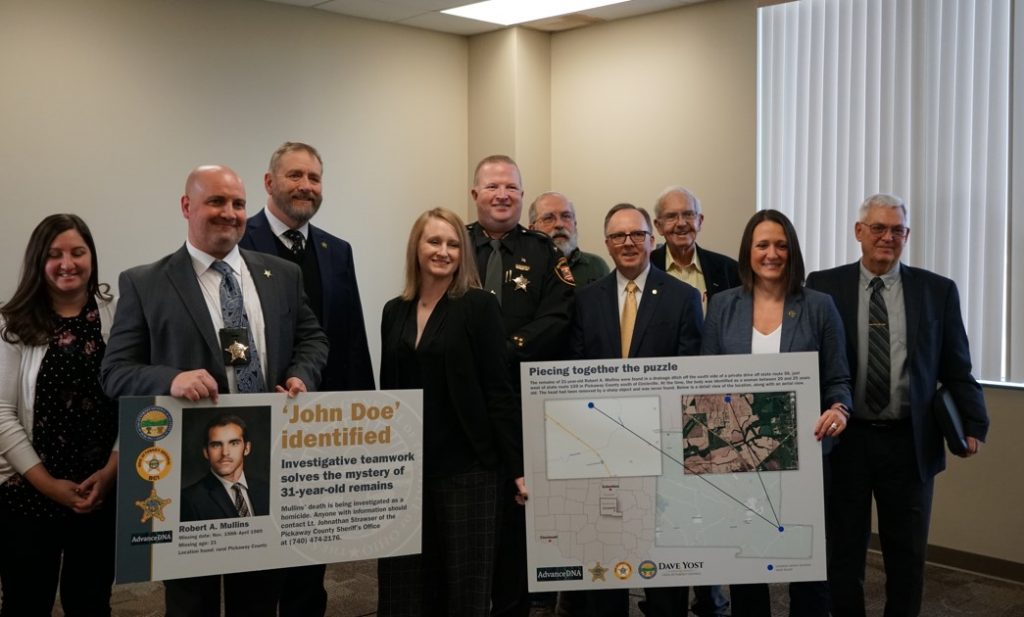 Now family members almost 31 years from the day the body was found were able to know what happened to family member Robert Mullins, 21 at the time of the death in Columbus Ohio.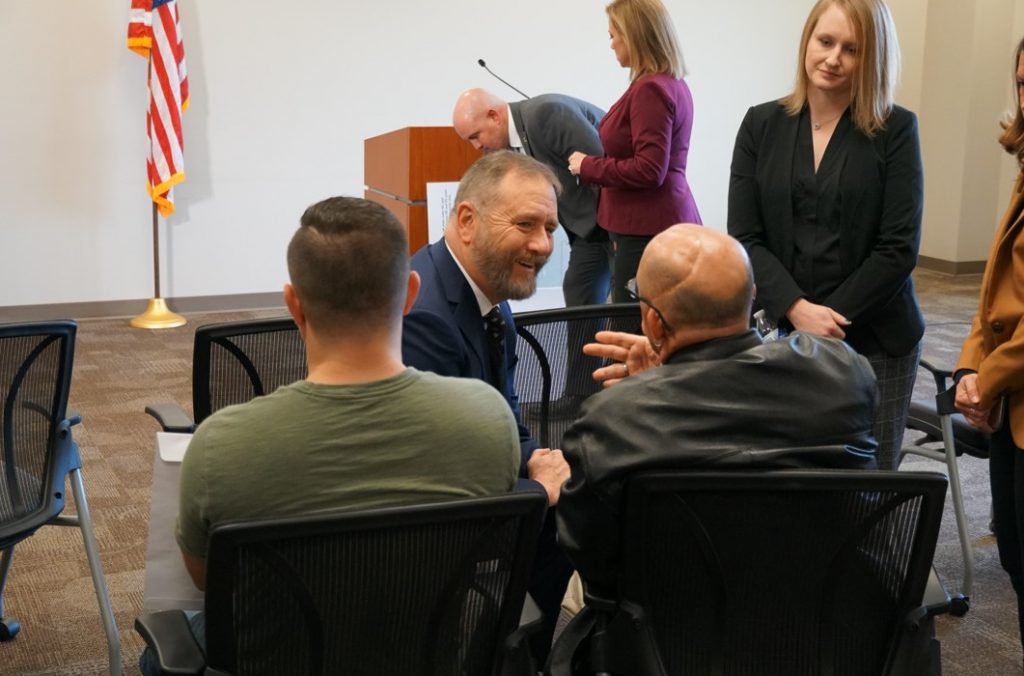 Family members who were at the news conference told Sciotopost that Robert traveled around as a carnival worker and disappeared around the end of 1988. That was the last time the family seen him. A brother of Robert was at the news conference today, and he said it saddened him that their late mother did not know what happened to her son before she passed, but he was happy that they could now bury his body with his mother in a final resting place.
In a press release put out by the Ohio Attorney General Dave Yost's Office today, he is quoted as saying, "31 Christmas's have gone by while this family waited for answers. When the results weren't immediate and the case grew cool, Pickaway County law enforcement dug in their heels and kept trying until the evolution of DNA technology finally yielded an identity for John Doe"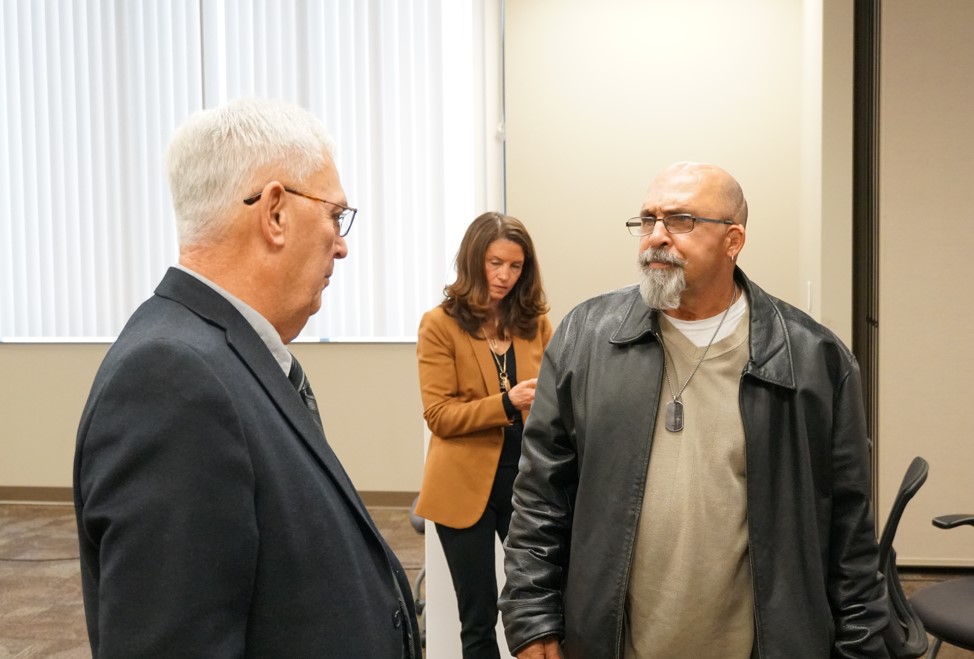 Detective Strawser said that the case now has new legs, and an investigation is starting just 31 years later. He told us that most of the leads that were followed in the case were for a female so new leads are now being established. He is asking for anyone who recognizes Robert to contact the Sheriff's office.
To watch the news conference click here: https://www.facebook.com/SciotoPost/videos/570561454830902