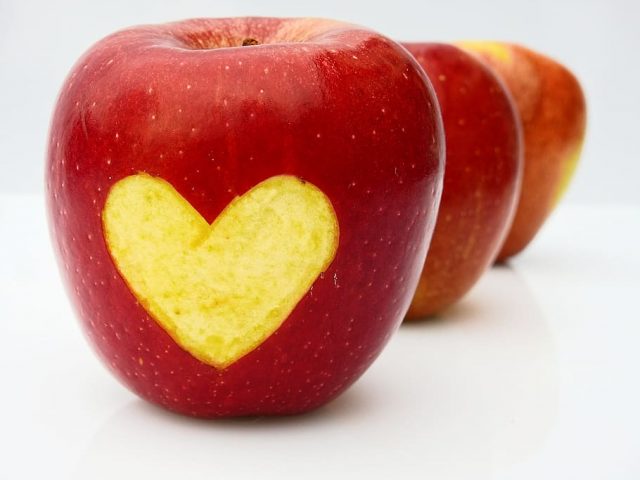 Pickaway Health Network and Pickaway Chamber of Commerce invites the community to attend the upcoming event on April 29th at the Pickaway Fairgrounds from 10-2. This is the 2nd Annual Working Together for Wellness hosted last year as well, however, we have grown significantly from last year.
Due to the overwhelming support and involvement of our Pickaway Health Network members, as well as the Chamber of Commerce, in collaborating, sponsoring, and collecting resources to share, we have been able to significantly grow this year's event offerings. I'm beyond proud of this community of individuals and facilities who are truly passionate about building our community here.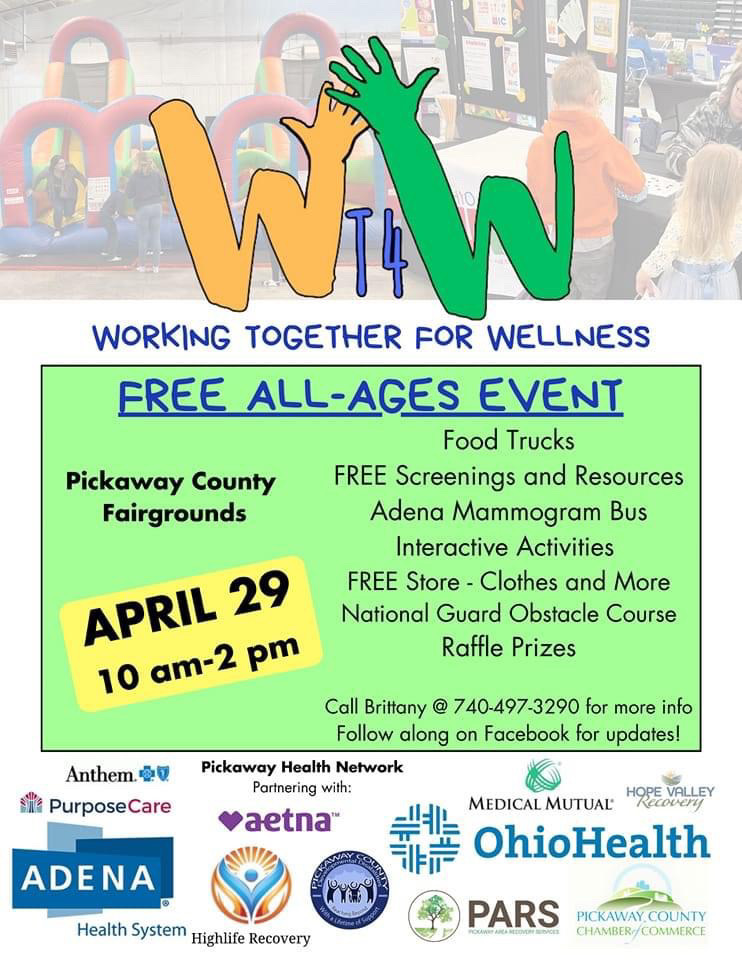 This year, we will again have food trucks, Rockin' Rolls and DaQue, as well as JoyHouse's mobile coffee cart. Adena's Mammogram Bus will be there. We will have two bounce houses sponsored by Highlife Recovery. The National Guard is setting up an obstacle course for us. We will have the Master Gardeners there with activities, as well as the OSU Ext offices of Pickaway and Fayette County. Face painting offered by PARS. Transformation Thru Hope will also be setting up a Free Store for the event as well, with free clothing and some household items. We will have many area facilities, healthcare screenings, resources, and information for the community that day. There will be raffle prizes and many give-away items at the tables as well. Krista with the Chamber of Commerce and myself have been thankful for so much support and involvement from many community members and providers and local resources to be able to grow this event.
The goal is to have a community event with many resources, screenings, and fun activities to encourage wellness within our community, primarily. We also want to make sure people know what is here within our county and nearby, and to allow us, as the healthcare and resources in our county, to improve access by sharing what we have to offer so that we can build the overall health and wellness within our communities longterm.
– So many give aways/Screenings/Resources
– Food Trucks: Rockin' Rolls, DaQue, Joy House mobile coffee cart
– Bounce houses by Highlife Recovery
– Adena Mammogram Bus
– Pickaway and Fayette Co OSU Ext offices with awesome interactive bike and derma-scan
– Master Gardeners
– RAFFLE PRIZES
– Humane Society
– Transformation Through Hope FREE STORE
– Face Painting by PARS
– Photo booth by Purpose Care
– Llamas with Wagner Insurance (weather permitting)
And…a general fun time! Stop on out, rain or shine, and enjoy an amazing event with activities for all ages.