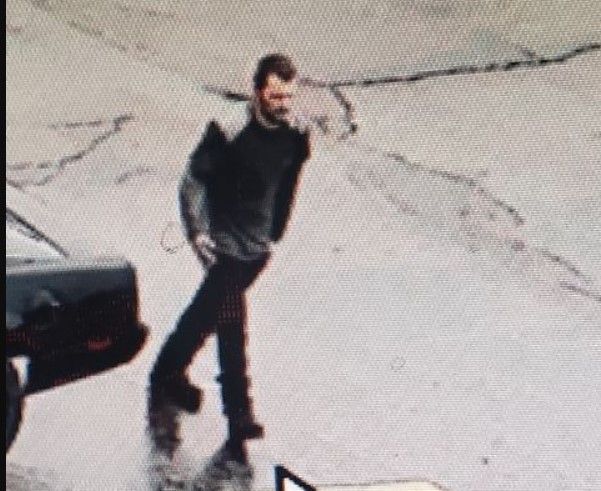 PICKAWAY – A business owner was maced after finding a man red handed at his business stealing items.
A 911 call came in around 9:30 am on December 24, 2020, of a theft and an attack at 24897 US-23 in Pickaway County. When Deputies arrived on the scene the suspect ran from them and he got away. Sheriff's Department searched a local homeless camp that is in the area and detained one person but was released shortly afterward.
According to the business owner of the shop, he told us that he had seen the suspect in the back of his business and realized he wasn't one of the employees but was breaking into stuff.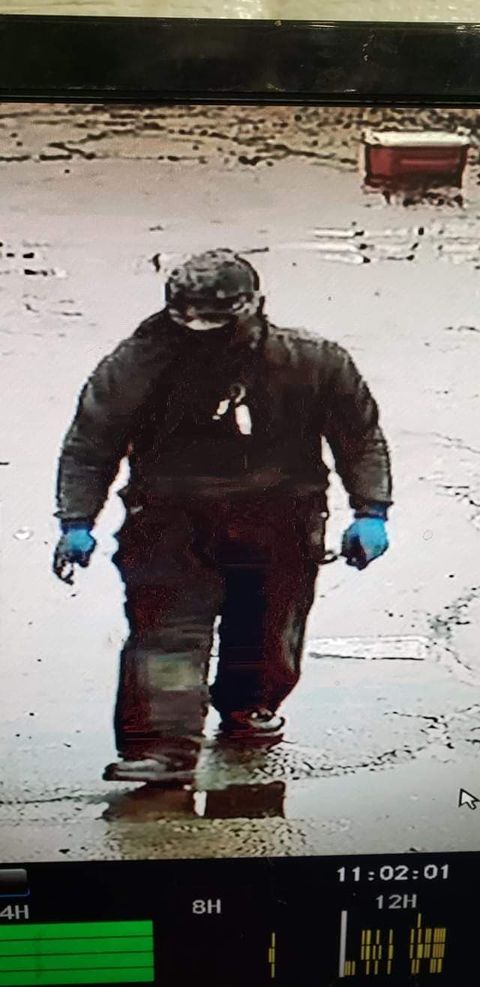 "He was cutting converters off the cars in my back lot, he had grabbed items from inside the cars, and broken into my building to steal tools."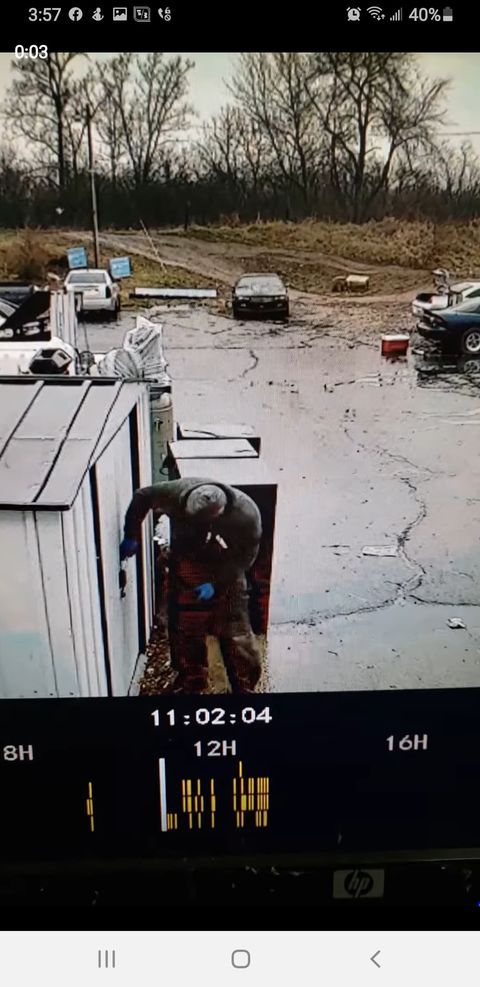 The owner sent us several surveillance photos and noted the mace bottle that was around his neck. "That's the bottle he used against me when I chased him," he said.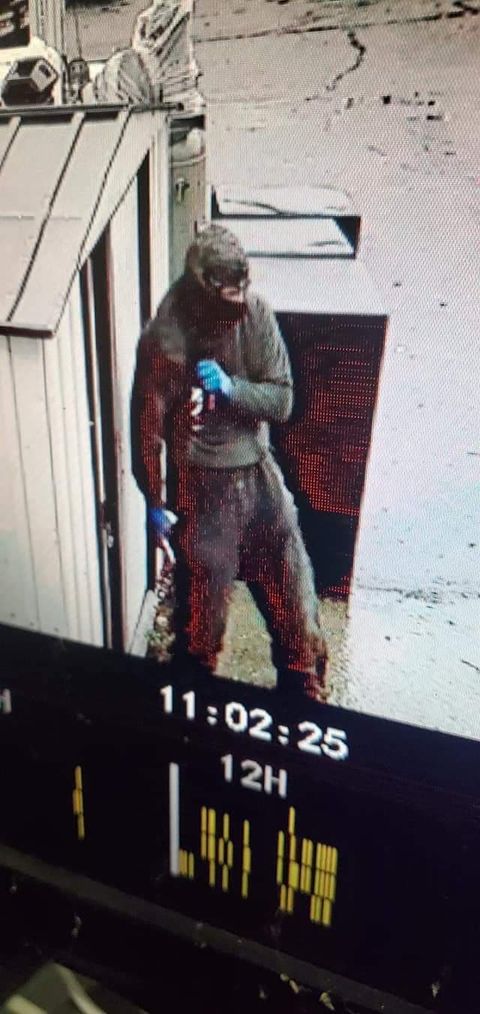 The sheriff's department is still searching for the suspect, if you know the identity of him please contact the Pickaway department.