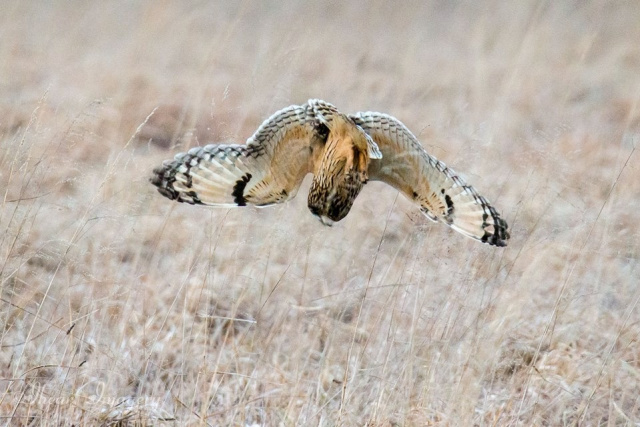 PICKAWAY – Photographer Thomas Bowen, iheartimagery.com captures a short ear owl hunting for its next meal.  Sometimes called the Praire Owl they are normally only seen during the winter months in this part of Ohio.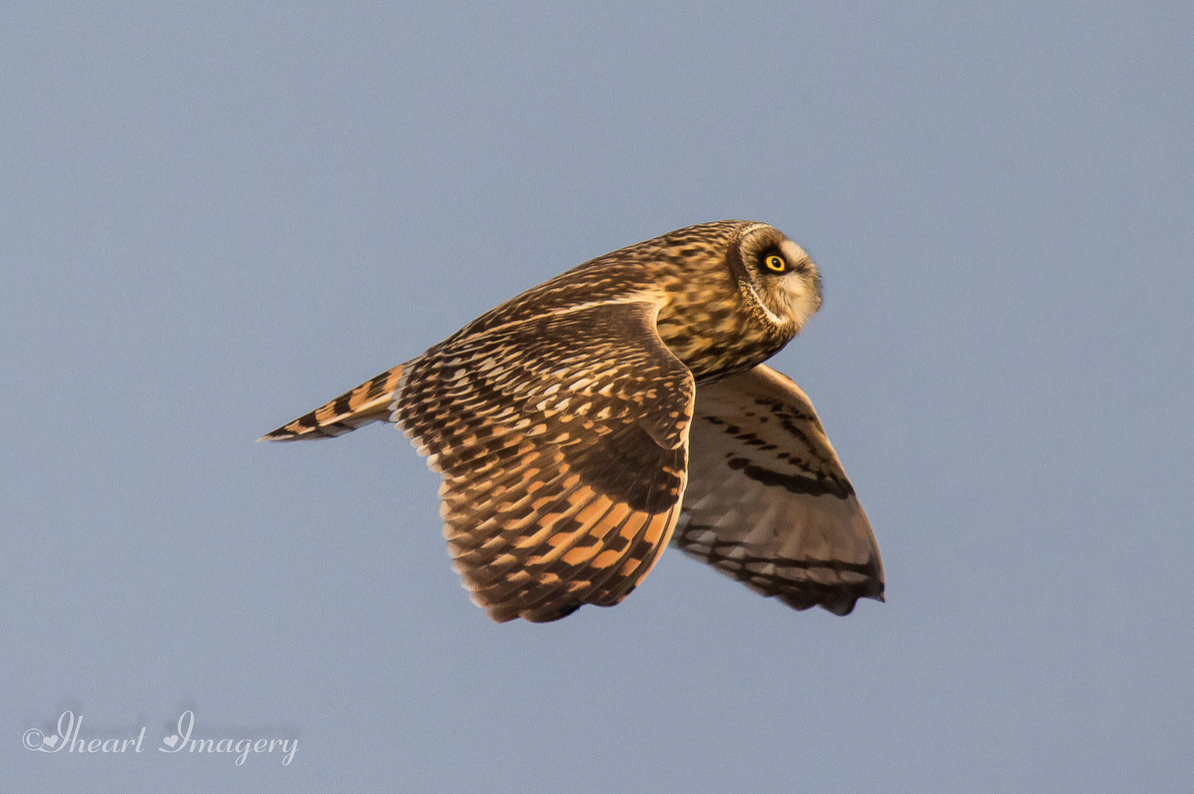 - Advertisement -
Short Ear Owls prey on just about all small mammals and birds.  They normally decapitate mammals before eating them, and pull the wings off birds before snacking.  Yikes!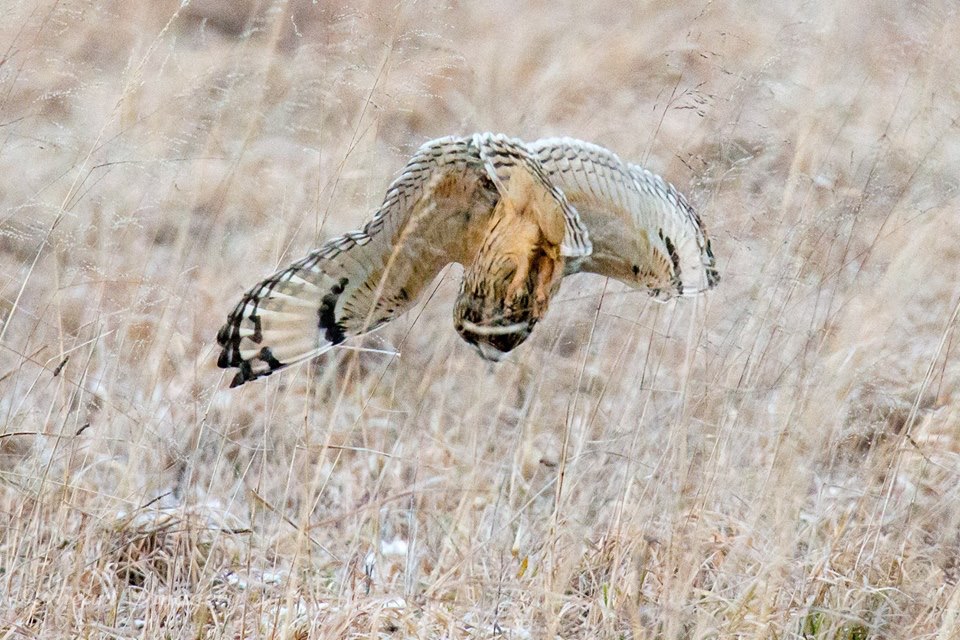 Short Ear owls nest on the ground digging a small bowl like nest to lay eggs in.  Normally these sites are surrounded in grassy vegetation and on knolls.