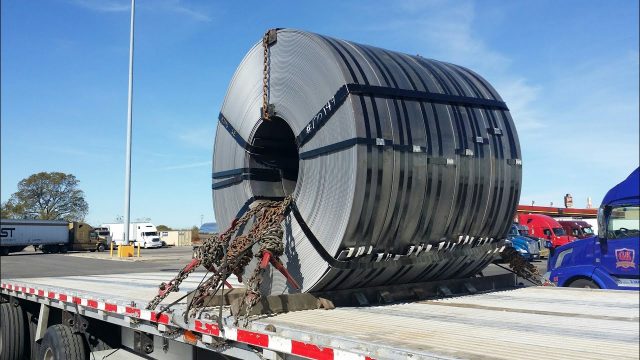 BUTLER – A person is dead after driving behind a semi-truck carrying coils.
According to the Butler County sheriff's office, on Wednesday at around 6:20 am a Serious traffic response team was dispatched to Hamilton Easton Road SR-127 and Morganthaler road for a serious crash. When the team arrived they found a semi-trailer owned by Total Package Express Inc. was traveling Northbound on Hamilton Eaton road carrying a load of steel. The steel coil became unsecured falling off the semi bed and into the southbound lane of travel of the road. The coil then struck a Ford Edge at high speeds.
The driver was pronounced dead at the scene. Butler says that the investigation is still ongoing and the name of the victim will be released at a later date when the family can be notified.