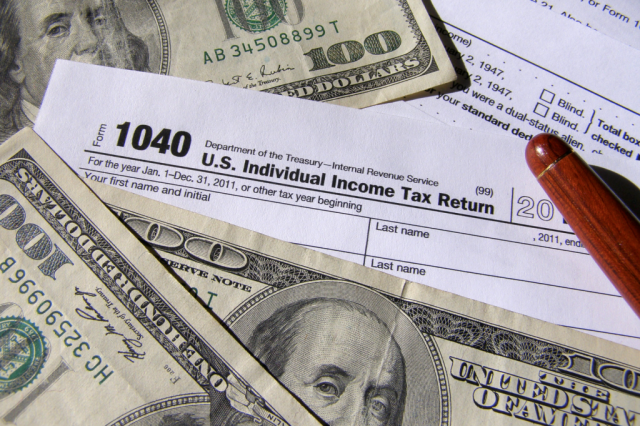 Residents of Pickaway County won't have the convenience of meeting with a FREE Tax Clinic representative in Pickaway County but they will still have an option.  Moving forward the PCCF is not going to offer this service to our community.  However, the United Way of Ross County (UWRC) is opening their doors to Pickaway County residents to have their returns processed. "I am grateful to the UWRC who opened their doors for Pickaway County residents", said Sherrie Patrick, Pickaway Tax Clinic Coordinator.  "We understand there will be travel limitations but unfortunately, we had no other option in Pickaway County."  Residents can contact the UWRC at 740- 779-2274 to schedule an appointment or ask about the drop off system offered.  The eligibility requirements are: low to moderate income. Under the VITA guidelines UWRC is unable to process returns for farms, rental properties, and small businesses who pay employees. UWRC VITA Tax Program is open to ANYONE no matter where they reside.
In 2020, the United Way of Pickaway County (UWPC) facilitated the Free Tax Clinic when PICCA had reached capacity and could no longer continue to offer the service. In March of 2021, the UWPC dissolved and transferred all assets to the Pickaway County Community Foundation (PCCF), who continued to offer the Free Tax Clinic in 2022. In 2021 volunteers of the Free Tax clinic processed over 200 returns, allowing for $300,000.00 in refunds to have the potential to be reinvested back into our local economy. We are grateful for the Pickaway County Library who was more than generous to offer a secure and convenient space last year to provide this service.
In 2021 UWRC completed over 1400 returns securing more than 1.9 million dollars in refunds for clients. "UWRC is more than happy to partner with Pickaway County to offer this valuable program to everyone." Said Kasha Henning Community Impact Manager, & VITA Site Coordinator for UWRC. "UWRC looks forward to many more years partnering with Pickaway County".