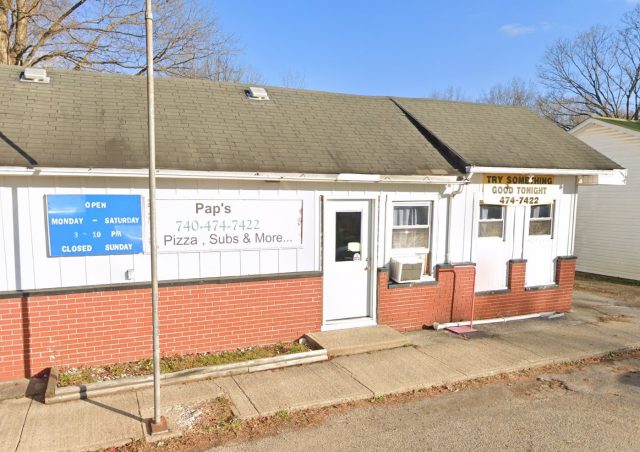 Tartlon – A popular spot is reopening after local demand, Pap's Pizza is reopening tonight!
According to the store owners, they closed during Covid due to simply not having enough workers. Since then they have been renovating the inside and getting ready to reopen for the community.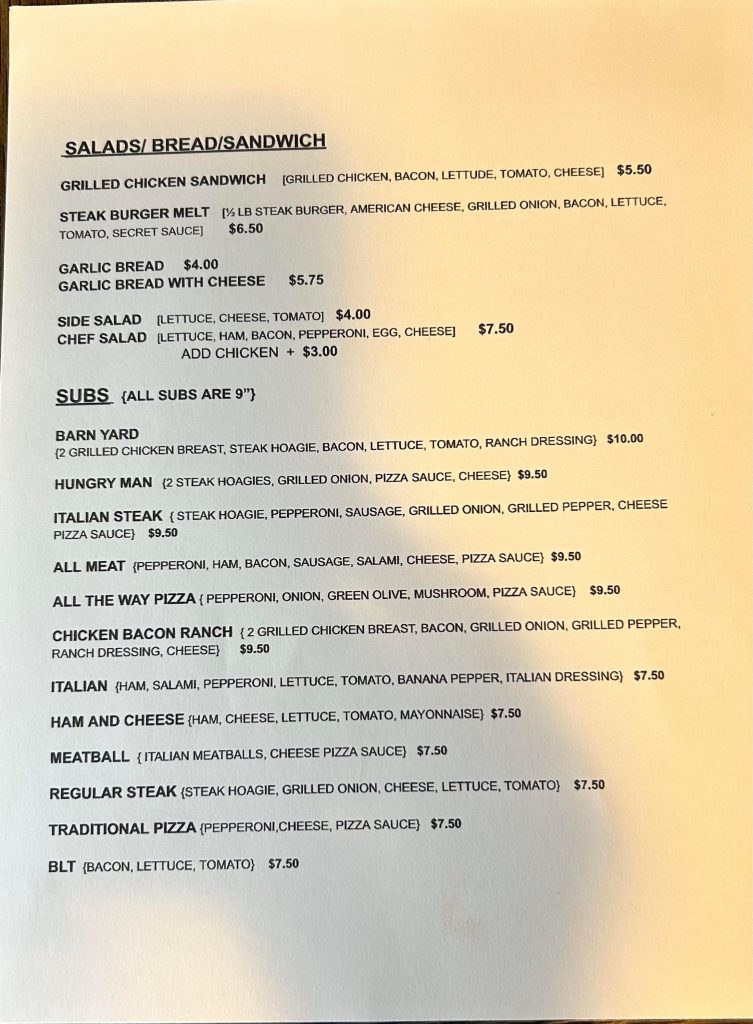 "Since we closed we have had constant questions on when we would open from the community. We want to be here, we love it also, said Candace Howell, "we have revamped the menu and are ready to launch come see us!"
Howell told Sciotopost that they have always loved having the local community come into the store and just how much the restaurant made them feel like a community.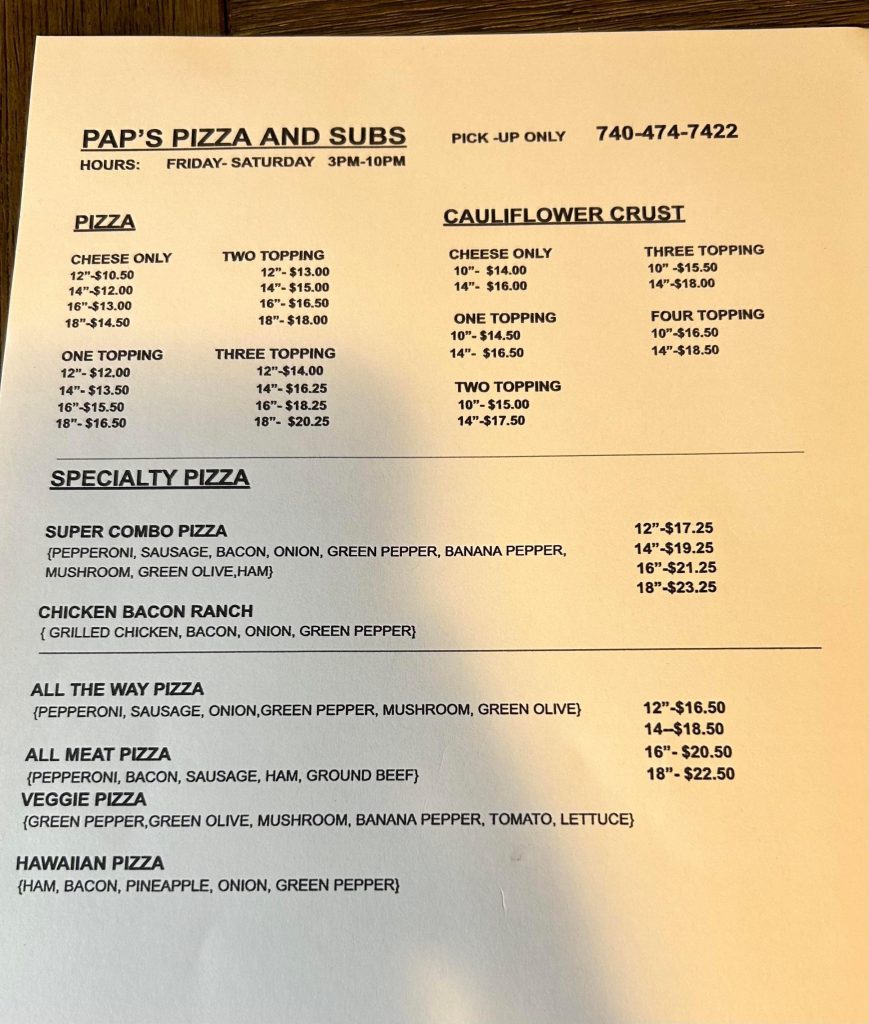 Located at 30 Harrison street, famous dishes are the Chef Salads and the Chicken Bacon ranch pizza.
Google's review of the location gives it 4.8 stars out of 44 reviews. several review say
"Our new pizza spot! The best pizza we've had since we were kids! The crust was perfect! The toppings were awesome! And the customer service was friendly and welcoming. So glad we were told about this place! We'll definitely return on a consistent basis!"
"We love this little pizza shop. Fantastic pizza baked in an old fashioned cast iron oven. They also have great prices. Try it!"
"New to the area and tried several pizza places around. Paps is definitely the best pizza around."