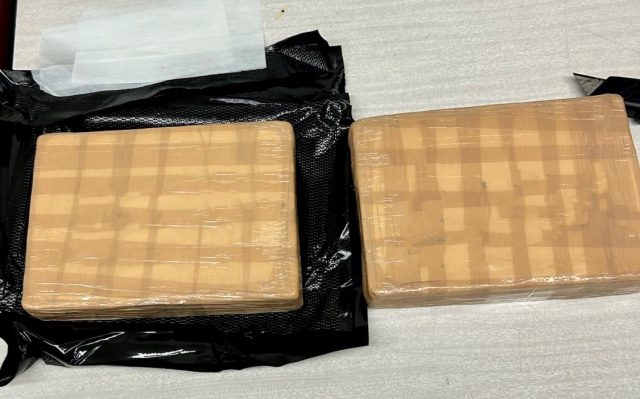 Dayton – Police were able to seize a significant amount of drugs off the streets today after a successful raid.
Fentanyl is a synthetic opioid typically used to treat patients with chronic severe pain or severe pain following surgery.  Fentanyl is a Schedule II controlled substance that is similar to morphine but about 100 times more potent.It only takes .02 Milligrams to potentially kills someone when it comes to Fentanyl.
Today Montgomery County R.A.N.G.E. Task Force served a search warrant in the 100 block of Andrews Street in the City of Dayton.
As a result of the search warrant, task force detectives recovered 2 kilos of Fentanyl. One individual was arrested and booked at the Montgomery County Jail on Possession of Drugs and is now facing federal drug charges.
This matter remains under investigation by the Montgomery County R.A.N.G.E. Task Force which is made up of agencies from: The Montgomery County Sheriff's Office, Clayton Police Department, Dayton Police Department, Englewood Police Department, Five River Metro Parks, Germantown Police Department, Homeland Security Investigation, Jackson Township Police Department, New Lebanon Police Department, Ohio State Highway Patrol, Ohio Adult Parole Authority, Ohio National Guard, Union Police Department, and Vandalia Police Department.