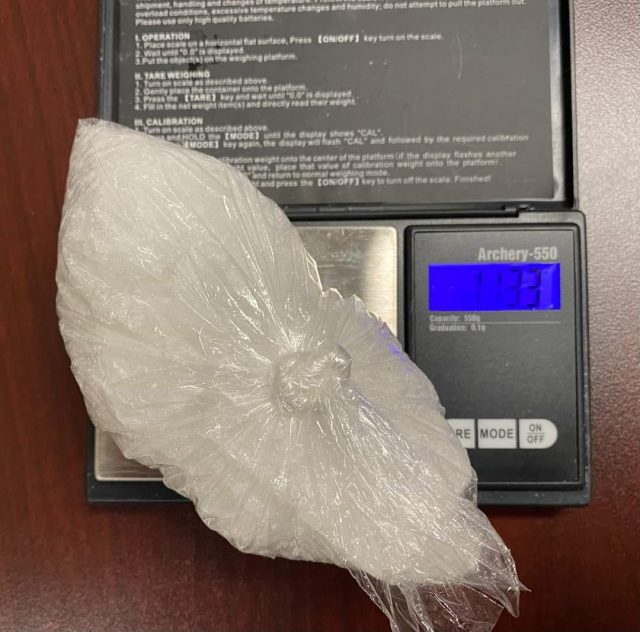 Jackson County Sheriff Tedd Frazier's Deputies continue the fight to net illegal drugs that are trafficked.
On the evening of Friday, May 28, deputies were on State Route 35, near milepost7, when they observed a Honda CRV traveling east with no headlights on.
Following the traffic stop of the vehicle. Deputies discovered that the driver, 34-year-old James Joshua Ferguson, of Gallipolis Ferry, West Virginia, had a suspended driver's license. The female passenger also had a suspended West Virginia driver's license.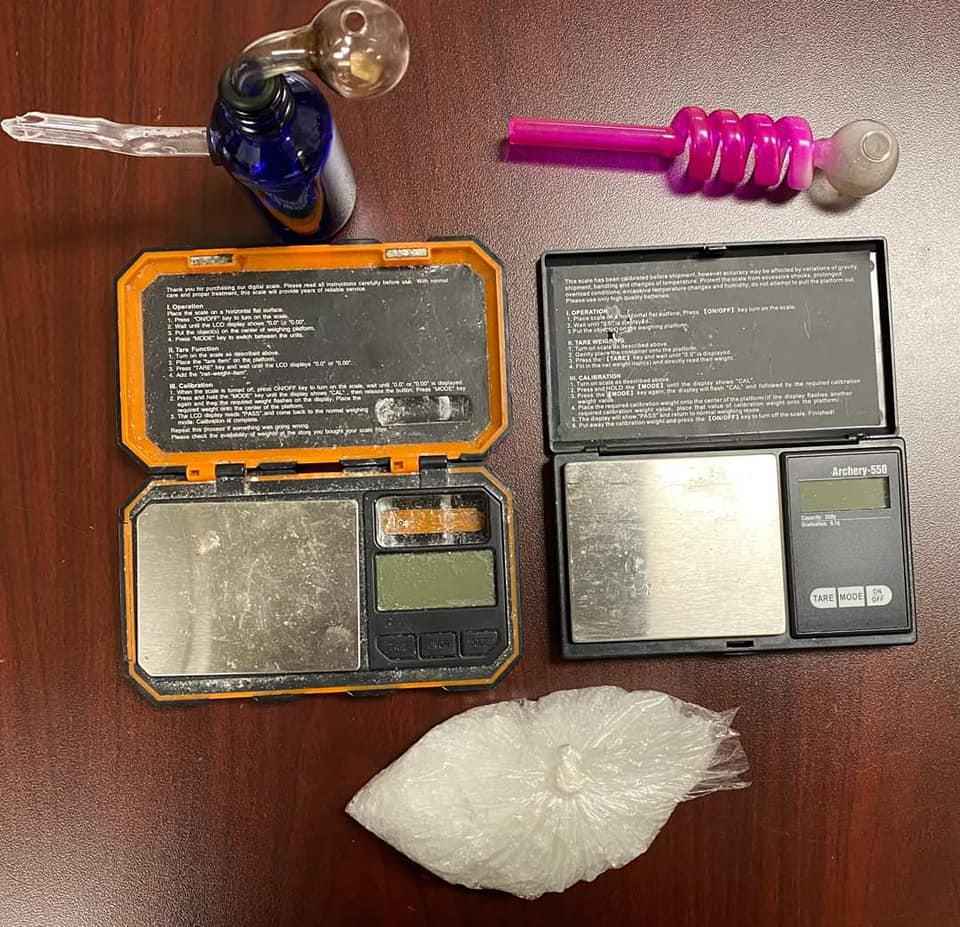 Ferguson told deputies that they were heading home to Gallipolis Ferry, West Virginia from Columbus, Ohio. Ferguson told authorities that they went to Columbus to buy a guitarDeputies ran a criminal history check on Ferguson and found that he had a prior aggravated possession of drugs conviction in 2019.
While a Deputy wrote a citation for Ferguson's driving under suspension, Ohio State Highway Troopers spoke with Ferguson and his female passenger. Ferguson told them they had went to Chillicothe to buy a guitar and that they were going home to Bidwell. Due to the nervousness of both individuals, the discrepancies in the story, and the prior aggravated possession conviction, Deputies and their K-9, Hershey, performed a vehicle scan for illicit drugs. Hershey gave positive indications for the presence of the odor of illicit drugs coming from the vehicle at the driver door and rear passenger door.
Ferguson was removed from the vehicle first and searched for contraband. Four knives were removed from Ferguson's pants, along with a set of digital scales with methamphetamine residue on them Ferguson was asked where the drugs were located in the car, but he kept denying that there were any drugs in the car.
Later, Ferguson told deputies that he had 4 ounces of methamphetamine located in a box in the center console. Deputies discovered the box. Inside the box was a baggy containing almost 4 ounces, of what is being tested to confirm being crystal methamphetamine. During the search of the vehicle, two glass methamphetamine pipes with residue and another set of digital scales with methamphetamine residue on them were also found.
Ferguson stated his female passenger didn't know about the methamphetamine, adding that he was actually on his way back from Dayton, where he purchased the methamphetamine, and also purchased a guitar.
The female passenger was released. Ferguson had a felony warrant with full extradition from the Ohio Department of Rehabilitation and Corrections for Parole Violation. He was incarcerated in the Jackson County Correctional Facility on his felony warrant.
The case will be presented to a grand jury in Jackson County Common Pleas Court for further charges by the Jackson County Prosecutor Justin Lovett.