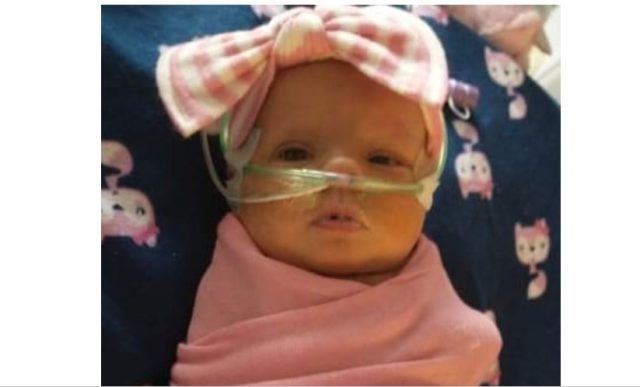 Ophelia Rayne Williams passed peacefully in the arms of her mother on
July 23, 2021 at the UPMC Children's Hospital of Pittsburgh, PA. She was
born on January 14, 2021.

Ophelia was the daughter of Jasmine R. Murphy and Steven E. Williams.
She touched many lives and was loved deeply by family and friends. She is
survived by her parents and 4 siblings: Noah, Slade, Harley & Hunter
Williams. Her paternal grandparents are Ruth and Eugene Myers Sr. of
Ashville, OH. Her maternal grandparents are Mike and Ann Murphy of
Lima, OH and Brenton (Tony) Marlo of Hebron, OH. Ophelia is also
celebrated by several aunts, uncles, cousins, friends and prayer warriors.
She is preceded in death by paternal grandfather George Williams and
maternal grandmother Christina Hager.
In lieu of flowers, we would be honored to have you support Congenital
Heart Disease Coalition, 45 Carey Ave #1, Ste 250, Butler, NJ 07405
(cdhcoalition.org) or the charity of your choice. A service and celebration of
life will be held for close family and friends at a later date. Jasmine &
Steven would like to thank the staff at Nationwide Children's Hospital in
Columbus, OH and staff at UPMC Children's Hospital of Pittsburgh, PA for
their compassion and support.

Sometimes, it's the smallest things that take up the most room in our
hearts.