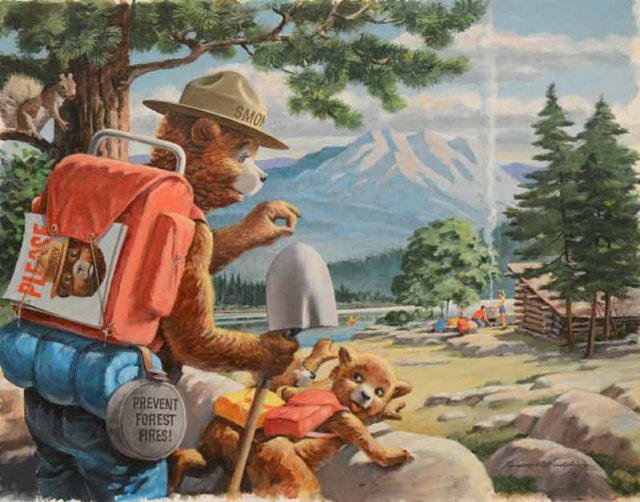 PICKAWAY – The ODNR Division of Forestry is hosting a art exhibit of timeless Smokey the Bear artwork images in eight locations only in Ohio.
 The collection is on loan to the State of Ohio from the Special Collections section of the United States Department of Agriculture National Agriculture Library (NAL), located in Washington DC. The NAL maintains one of the world's largest and foremost collections related to agriculture and related sciences, including forestry.
The display is currently at Pickaway Counties Deer Creek Lodge from Aug 5 – Aug 22.
Learn about Smokey Bear and how YOU can prevent wildfires as you browse these beautiful images originally produced by artist Rudy Wendelin.
Pick up a Smokey Bear Wildfire Prevention Pack, complete with a Smokey Plush and binoculars during your stay.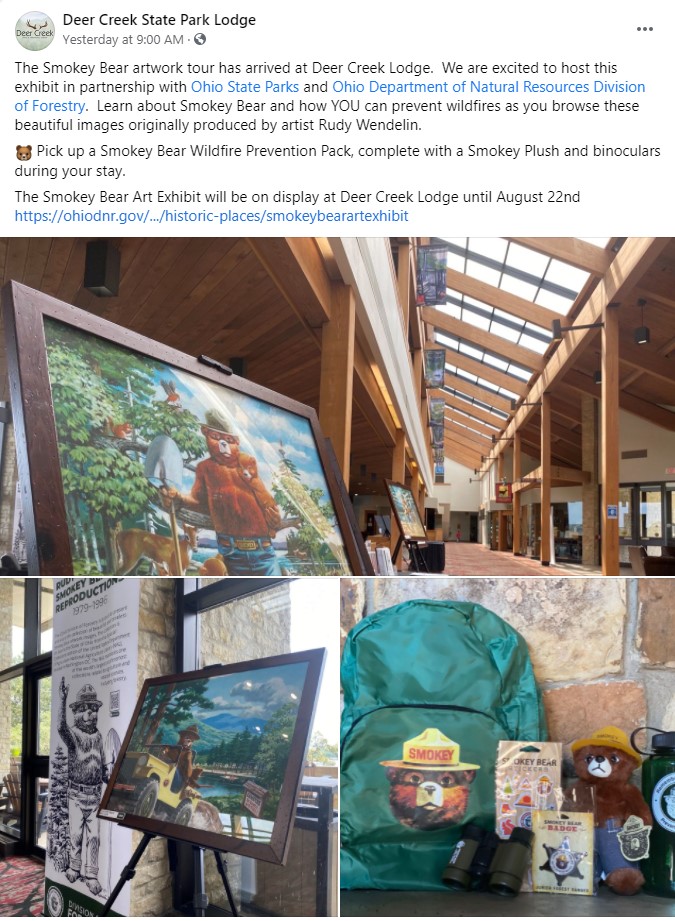 More information on this you can contact the Lodge at 7408692020