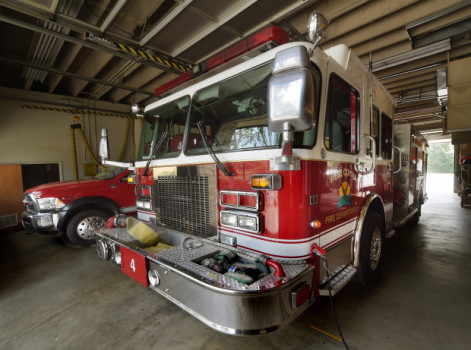 Wilmington – One person died when a fire release incident occurred inside a hanger in Wilmington Air Park Sunday, according to investigators.
A release from the Clinton County Emergency Management Agency said that a fire suppression foam system discharged at about 1:45 p.m and filled a hanger with the foam, entrapping three people.
According to the release several fire departments arrived on the scene including Washington Court House fire for mutual aid when a car with two individuals inside along and a man who was unaccounted for was inside the building that had filled with fire suppressant foam.
First attempts of rescue had to back out because the foam created unsafe conditions for the rescuers.
While on scene eight firefighters were injured, and three of those firefighters were transferred to local hospitals with nonlife-threatening injuries, and then released.
Two men who were inside a car were rescued, the man who was unaccounted for 55-Year old Tim Law airport maintenance supervisor died at the scene.
At this time it is unknown what caused the foam to disperse, there was no actual fire in the incident, and is being investigated by the Ohio State Fire Marshal's Office.