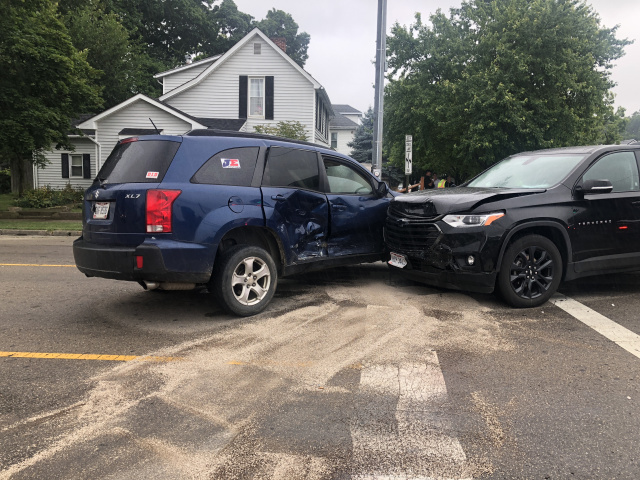 CIRCLEVILLE – A Accident occurred in Circleville today July 31,2018.  A blue Suzuki XL7 was heading southbound on Pickaway and a Black Chevy Traverse was heading eastbound on high street on a green light.  The Blue XL7 failed to yield at the red light intersection striking the Black Traverse.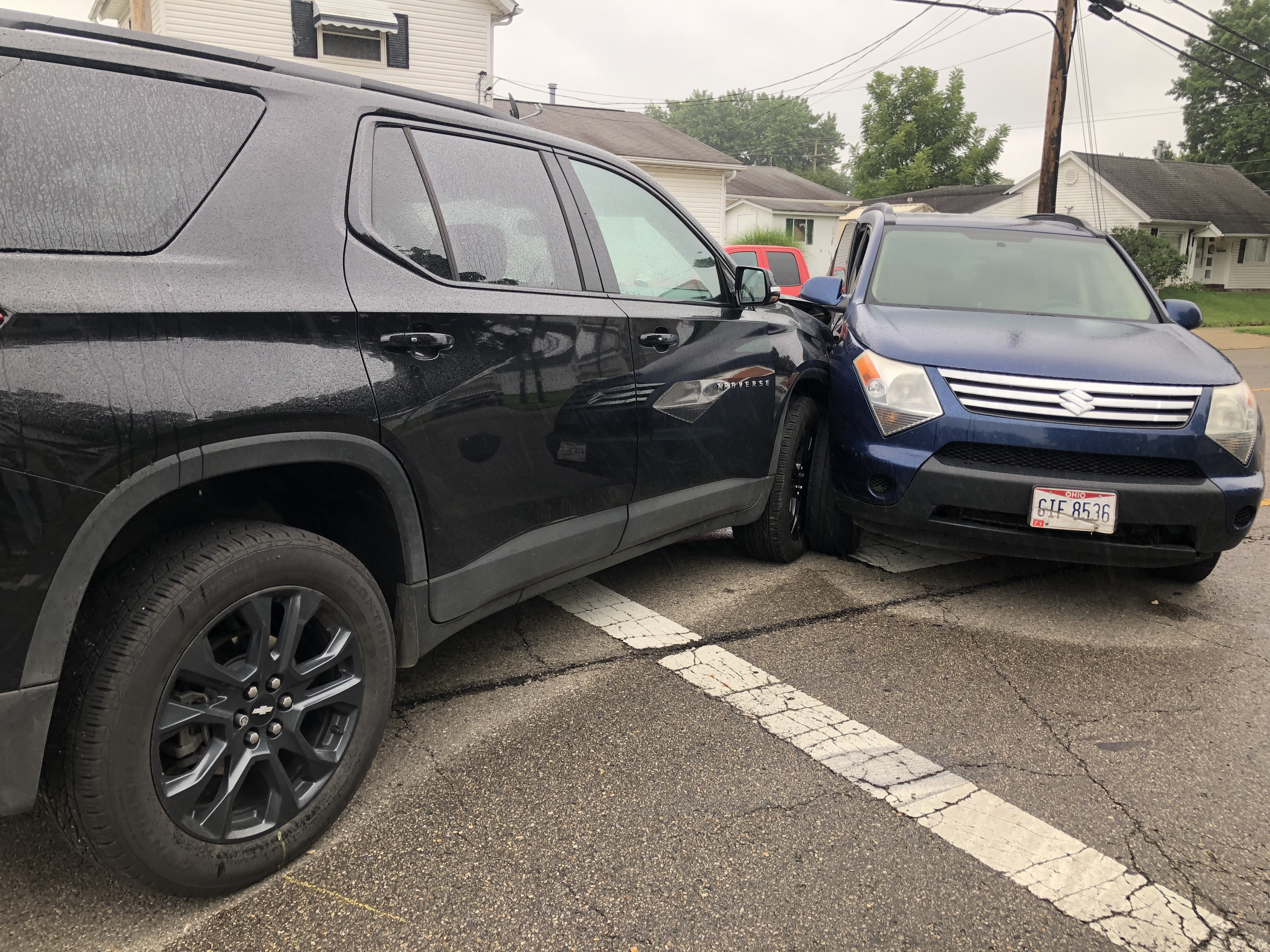 Single human occupancies in both vehicles, and one small dog.  One complained of shoulder pain and was being seen at the scene.  All human occupants were wearing seatbelts and the puppy was unharmed and walking around happily wagging his tail.
The driver of the Suzuki XL7 will be cited for failure to yield.  Circleville Police and Circleville fire/ems were on scene.