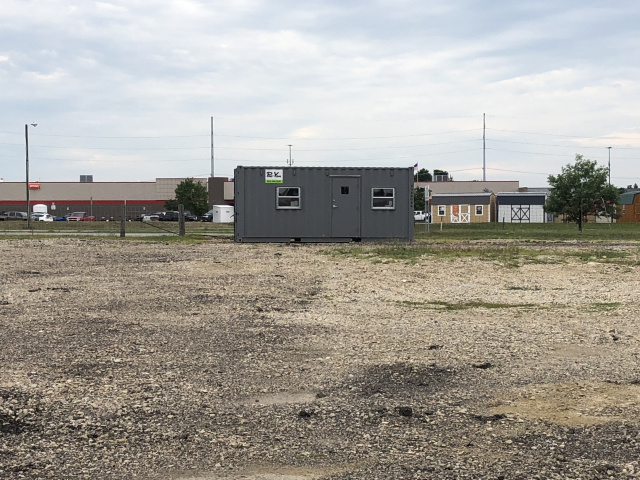 CIRCLEVILLE – A lot of people are buzzing about the location at 1395 South Court Street in Circleville, across from the McDonald's location.  On friday July 27 there was a construction building placed on the lot and now people want to know whats been planned for that location.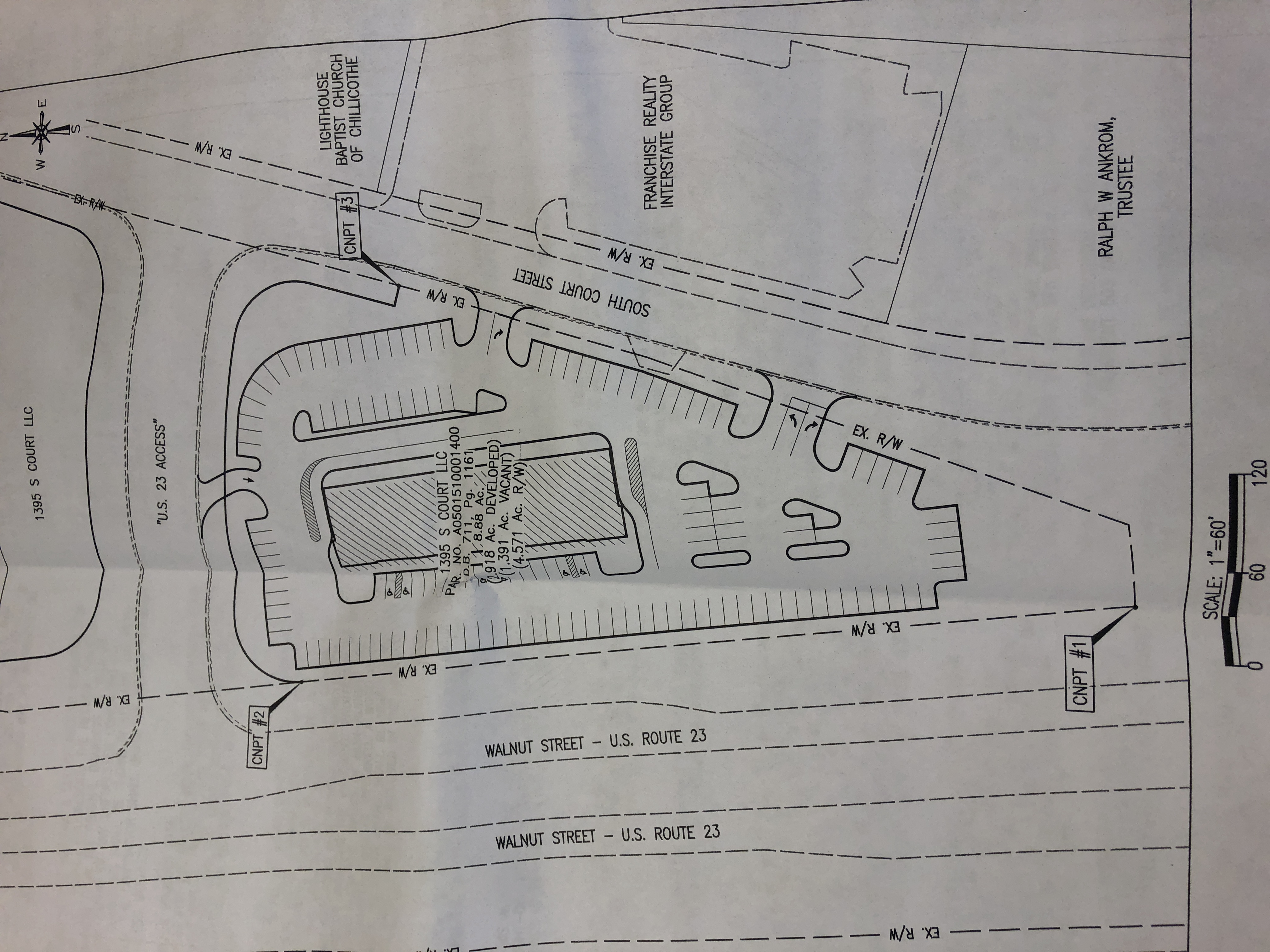 According to plans from zoning and planning there is a 14,512 square foot building planned to be built. That location has been zoned for retail.  It is also dubbed Circleville Shopping Center.  The plans show three entrences to the location two on South Court and one on the new 23 access road.  Three seperate groups of handicapped location suggest a strip mall with muliple units all facing 23.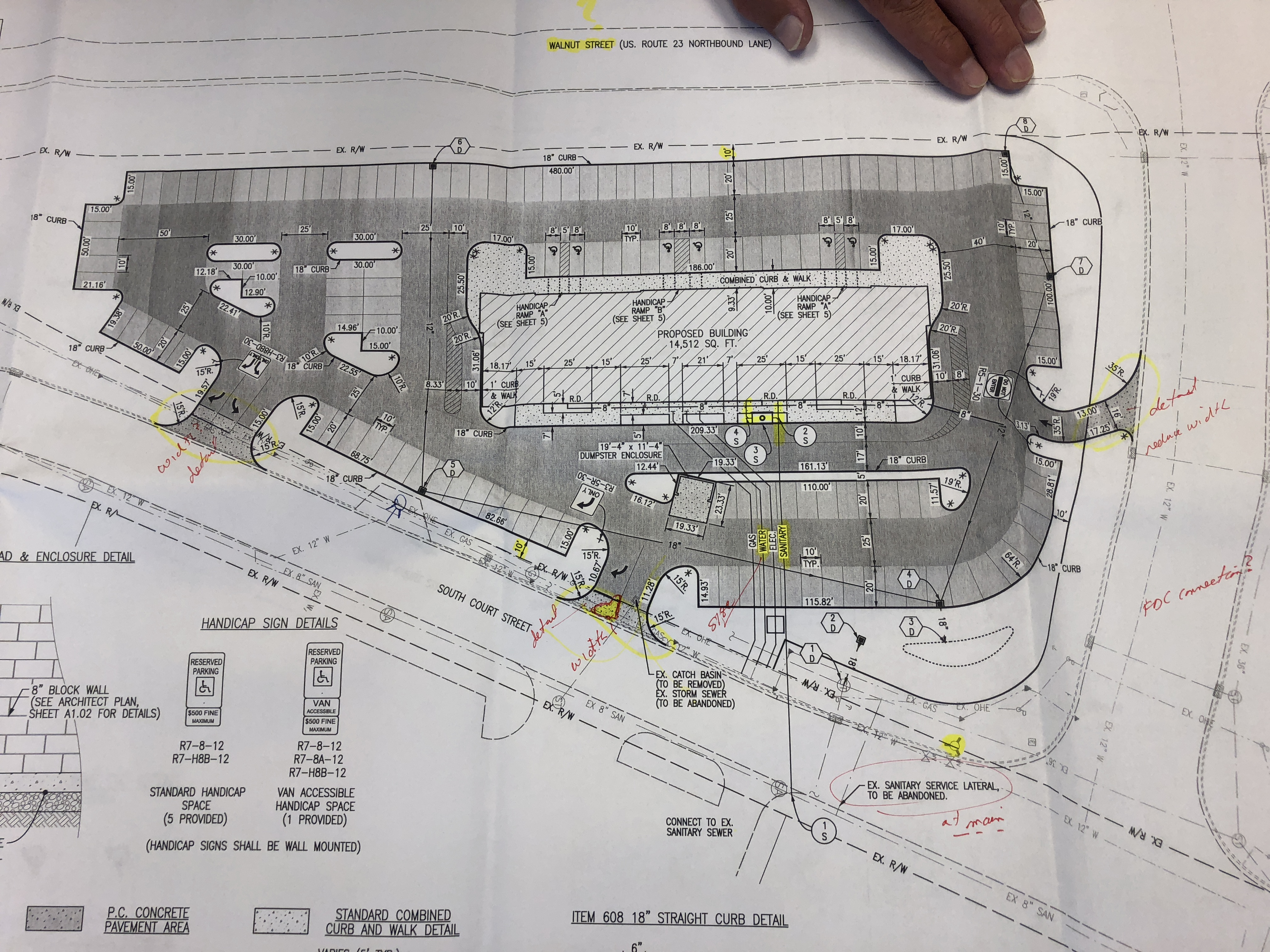 The good news about this location is it is inside Circleville, so this location and its proprietors will help support the tax base for Circleville.  At this time I have only heard rumors of potential businesses that are interested in coming to Circleville to be part of The Circleville Shopping Plaza and i am working on confirming them.  With multiple businesses in the area opening soon, we all can say Circleville is booming.