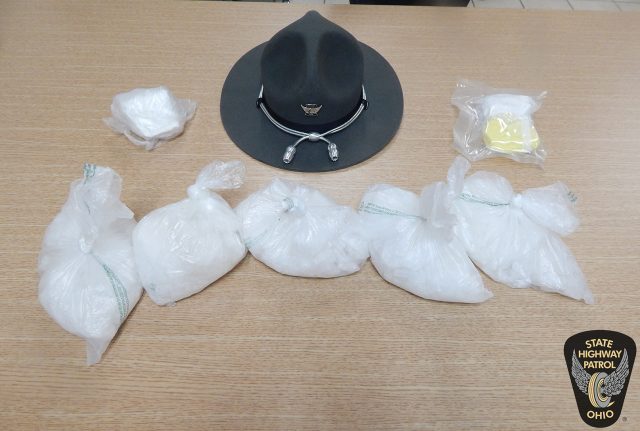 OTTAWA COUNTY – Troopers were able to get inside a vehicle during a stop and find over 40,000 in drugs.
According to Ohio State Highway Patrol n January 2, at 10:18 p.m., troopers stopped a rented 2020 Chevrolet Impala with Florida registration for a speed violation on State Route 2. While interacting with the occupants, troopers detected an odor of burnt marijuana coming from the vehicle. A probable cause search revealed a burnt marijuana joint in the center console. An additional search found  5 pounds of methamphetamine, 130 grams of cocaine, and 214 grams of suspected fentanyl worth approximately $43,500.
The passenger, Markum Boyd, 34, Detroit, was incarcerated in the Ottawa County Jail and charged with possession and trafficking in methamphetamine and cocaine, all first-degree felonies.
If convicted, he could face up to 44 years in prison and up to an $80,000 fine.