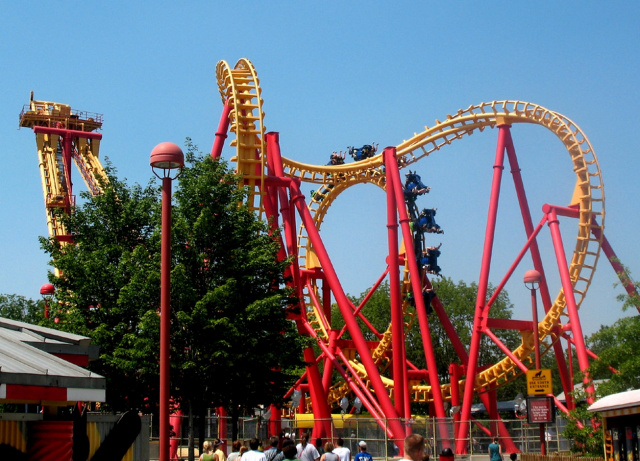 KINGS ISLAND – Part of the entertainment park went into lockdown on its first day of the season after a gun report.
On Saturday around 6 pm a 911 call came into the Mason police department of a suspicious person in the parking lot close to the park entrance with a gun.
Kings Island out of caution locked down the "Action Zone" area of the park and suspended operations.
During that time a local told us of the chaos that unfolded when the gun scare situation occurred inside the park during the "lockdown"
"I had no idea what was happening at the time but I've never been so scared in my life seeing so many people running at me screaming, falling down etc. My husband was on a ride with one of our sons. Me and my other son were watching from the fence and when the stampede started I was screaming for my husband but he couldn't hear me. I literally smashed my other son against the fence around the ride and shielded him with my body. It was terrifying."
Security and Police swarmed the area after the suspect took off and ran towards the park. A K9 was used to find the juvenile suspect and the gun, and he was arrested.
It was not reported if the suspect made any threats towards anyone in relation to the gun.