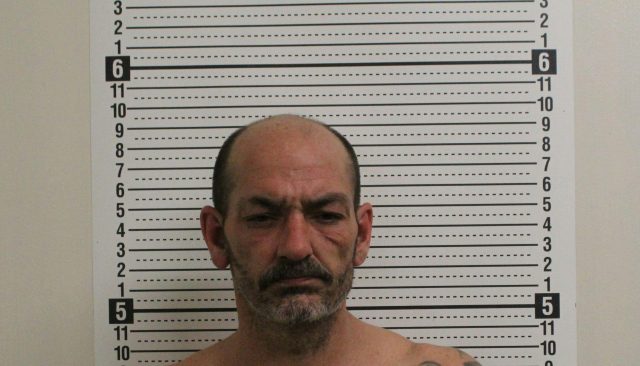 ROSS – A fire broke out in a garage fire on Wednesday, 9/28/22 during the investigation a man was arrested.
According to the Chillicothe police department, they were called to the scene of a fully involved structure fire at 966 Dayton St along with Chilliothe fire departments. When they arrived a man reported that when they arrived they saw smoke coming from the garage. He stated he investigated and found that it appeared a couch was on fire inside by the garage door. He reported that he attempted to put the fire out with a garden hose and thought he got it extinguished, but shortly afterward then found that there were flames on the outside of the garage door and then the entire
garage went up in flames.

Ronald D Woolum stated he was in the area to obtain property from the garage that was on fire. Woolum stated he did not know what caused the fire. Woolum was found to have a felony warrant for his arrest was for illegal conveyance and two counts of felony drug possession.
CPD is investigating the possible arson at this time.