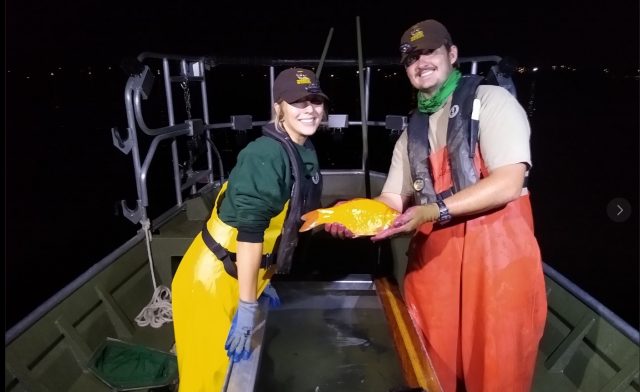 OHIO – Normal goldfish that are bought from fish stores and won at carnivals can grow to about 6 pounds. Goldfish are family members of the carp species they do well in ponds, lakes, and rivers in Ohio.
This was proven this week as the Ohio Division of Wildlife posted a photo on their social media that says, "This HUGE goldfish was found during an August fish survey at Fairport Harbor."
The globally popular goldfish were first domesticated over a thousand years ago and has since established non-native populations around the world. The cold water species acts very much like carp in our lakes and fits right in. This issue is they could pose a real threat to native biodiversity in rivers and lakes, eating up the resources that other species depend on.
Wildlife experts ask that you do not release your goldfish into lakes and streams, but find people who are willing to take the animal and care for it. Goldfish live around 10-15 years.