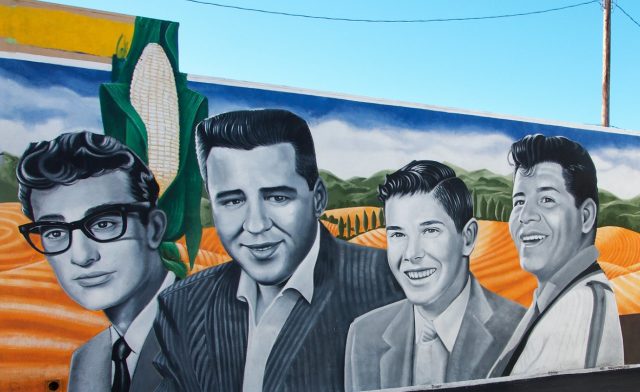 US – On this day in 1959, Buddy Holly, and fellow musicians Ritchie Valens and J.P. "The Big Bopper" Richardson, were killed in a plane crash outside Clear Lake, Iowa.
After mechanical difficulties with a tour bus, Buddy Holly charted a plane in Iowa for his band to fly between stops on the Winter Dance Party Tour. One member of the band was asked to give up his seat and Ritchie Valens famous for, "La Bamba" won a coin toss to win the seat on the plane. That plane would crash down that night killing the three musicians and the pilot.
Holly only 22 when he died was a US superstar famous for "Peggy Sue," "Oh, Boy!," "Maybe Baby" and "Early in the Morning." All these songs were not only performed by him but wrote by him.
J.P. "The Big Bopper" Richardson, 28 was a DJ and later started writing songs his most famous was rockabilly "Chantilly Lace," which made the Top 10.
The third musician was Ritchie Valens, born Richard Valenzuela was 17 when he died, and was just reaching stardom when it was cut short. Valens was just breaking records with his songs "Come On, Let's Go," "Donna" and "La Bamba," songs influenced by his heritage.
In 1972 Don McLean memorialized the three men in the number one song "American Pie," the day the music died.