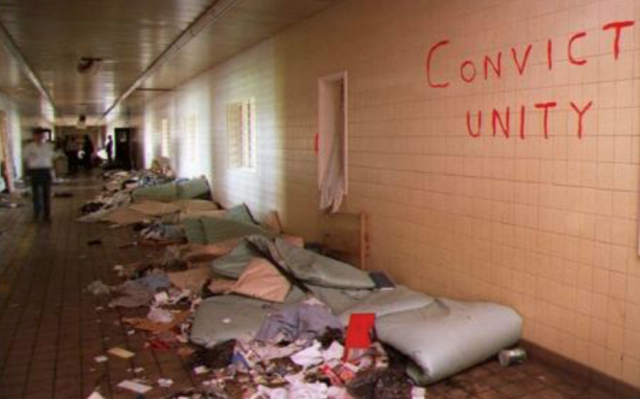 LUCASVILLE – April 11, 1993 450 inmates rioted at took over the maximum security prison located in Lucasville Ohio. The riot lasted 11 days and 10 nights.

On the first day, rioters killed 5 inmates and put their bodies outside in the yard to let the police know they were serious
Another four were killed in the next several days as demands were not met.
A total of 14 correction officers were taken into custody, six were released on the first day and the others were held hostage until the siege ended
One Correctional officer was murdered during the event corrections officer Robert Vallandingham
Damage to the prison cost the State of Ohio 40 million dollars.
Ohio officers called in the national guard with bulldozers for fear the prisoners were tunneling out of the prison.
The uprising ended after the police agreed to prisoners' demands for religious freedoms, tuberculosis testing, and interaction of prison cells.