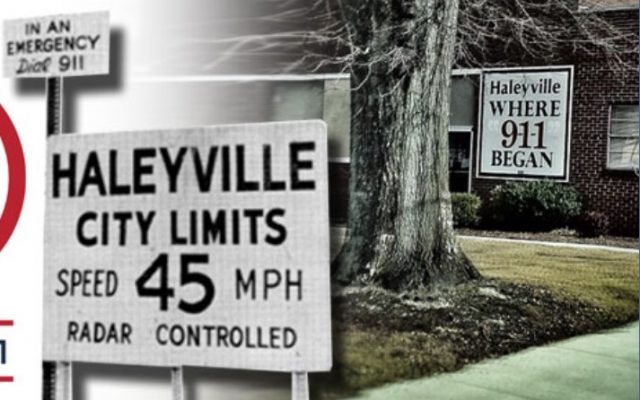 ALABAMA – On February 16, 1968, Senator Rankin Fite completed the first 9-1-1 call made in the United States in Haleyville, Alabama. The serving telephone company was then Alabama Telephone Company. This Haleyville 9-1-1 system is still in operation today.
9-1-1 or the "Universal Emergency Number," was proposed to be a nationwide telephone number service and gave citizens fast easy access to emergency services. It took over 10 years for the idea to come to fruition. The idea came from the National Association of Fire Chiefs recommended use of a single number for reporting fires in 1957. In 1967 the President's Commission on Law Enforcement and Administration of Justice recommended that a single number should be established for purpose of emergency situations.
In November 1967, the FCC met with the American Telephone and Telegraph Company (AT&T) to find a means of establishing a universal emergency number that could be implemented quickly. In 1968, AT&T announced that it would establish the digits 9-1-1 (nine-one-one) as the emergency code throughout the United States. The numbers were chosen because it was easily remembered, simple, and easily dialed.
By 1987 about half of the US was using 911 for emergency services, and it wasn't until just the end of 20th century that almost everyone had the service.
Today 911 operates much differently than first conceived. Now 911 offers cell phone tracking, text to 911, and most 911 centers have operators who are trained to give life-saving instructions to callers in emergency situations.
We did a tour in 2019 of the Pickaway sheriff department 911 system here is that video: https://fb.watch/bcTBDH9IE4/