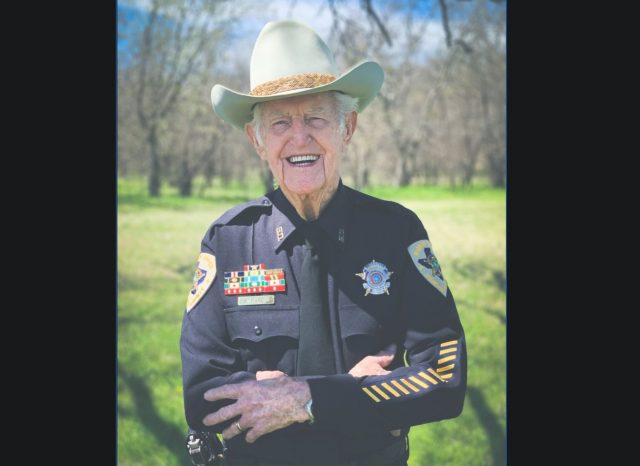 Texas – Sheriff's department says to rest easy we will take it from here after the oldest running peace officer passes at 99.
Deputy Bill Hardin died on Friday this week surrounded by friends, family, and colleagues, he had a long life and a long run with law enforcement of 75 years. Along with being 75 years in law enforcement, he also was a WWII veteran.
On Facebook Johnson County Sheriff's office wrote, "It is with great sadness we announce the loss of a great friend, brother, and lawman. Bill started his police career on 2/1/1947 with the Fort Worth Police Dept. He worked for Tarrant County Sheriff's Office, and then here at Johnson County Sheriffs' Office for the last 28 years. Bill was a true living legend. The oldest and longest-running Peace Officer in the world. But more than that he was our brother and our friend. Bill never failed to share his knowledge with our new deputies and was always ready with a handshake and a smile."
The oldest running peace officer is different than the oldest running Sheriff who was elected into office, that honor still is held by Pickaway Counties Dwight Radcliff who was Sheriff of Pickaway County from 1965 to 2013.