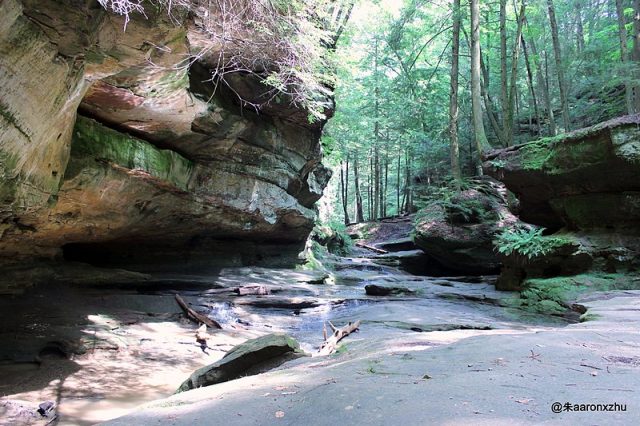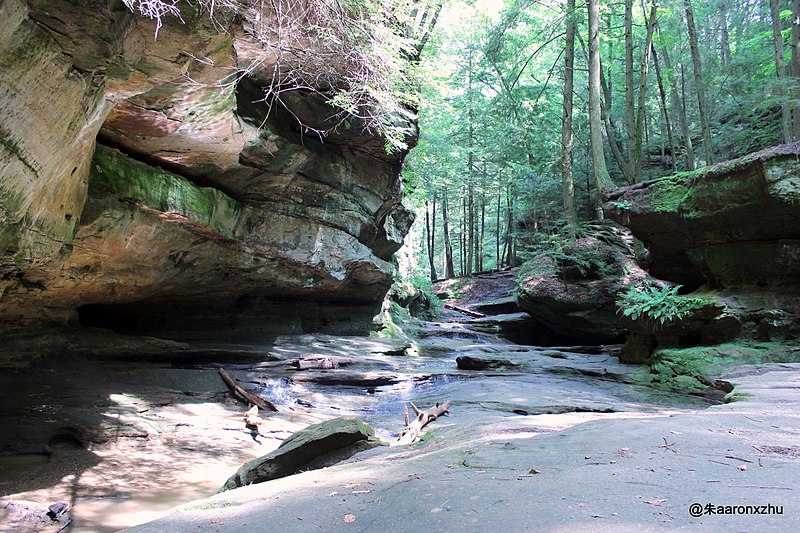 Old Man's Cave is a scenic gorge located in the Hocking Hills State Park in Ohio. The park is named after the cave, which is a popular spot for hikers, nature enthusiasts, and visitors looking to explore the area's natural beauty.
The cave is located in the heart of the park and is easily accessible via a series of well-maintained hiking trails. Visitors can explore the cave and the surrounding gorge by taking a leisurely stroll along the trails, which offer breathtaking views of the surrounding landscape.
Old Man's Cave is a natural sandstone gorge that was created by the erosion of the Blackhand sandstone formation. The cave itself is a deep recess in the rock face, and it is adorned with a variety of unique rock formations, including stalactites and stalagmites. The cave's unique geology and the surrounding lush forest make it a popular spot for photography.
The park also has several other hiking trails that lead to other scenic areas such as Ash Cave, Cantwell Cliffs, and Cedar Falls. Visitors can also enjoy a variety of outdoor activities such as rock climbing, fishing, and wildlife viewing.
In addition to the natural beauty, the park also has a rich history, and it was once home to the native Shawnee Indians. Visitors can learn more about the area's history and culture by visiting the park's visitors center and museum.
Old Man's Cave is a must-see destination for anyone visiting the Hocking Hills region. With its natural beauty, rich history, and variety of outdoor activities, it offers something for everyone. It is a great place to spend a day out, enjoying nature, and making memories.