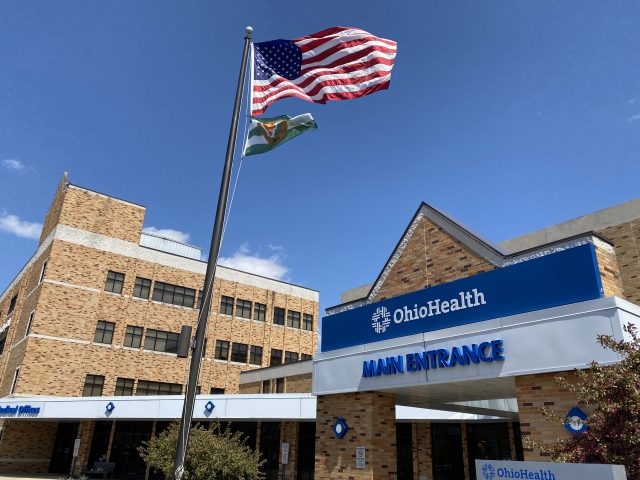 OHIO – OhioHealth President Tim A. Colburn made a few statements about availability to testing supplies, the new ability to test quickly for COVID-19 and the opening of some services.
"Over the last week, you have likely heard a great deal about testing. As testing supplies have become more available and results are being turned around faster (many times under an hour), we have been able to expand the list of those who are eligible for testing.



We are now testing all patients, even those without symptoms, who are hospitalized through the Emergency Department and those who are scheduled for many surgeries/procedures. This
is to ensure we provide a safe environment for our staff, patients, and visitors. As I said in last week's message, safety is our absolute first concern as we start bringing services back that were paused at the start of the pandemic.
As noted previously, OhioHealth has substantially increased our testing capabilities over the past several weeks. In fact, this time last week we opened an ambulatory testing site in Pickaway County. As a reminder, everyone tested at one of our ambulatory testing sites MUST go through a screening process with your physicians and receive a testing order from
OhioHealth."
In order to get a testing order Colburn said that you can reach out to local doctors.
If you or your family member is experiencing symptoms of COVID-19 (below), please reach out
to your physician to discuss screening options.
 Fever
 New or worsening shortness of breath
 Cough
 Chills
 Repeated shaking with chills
 Muscle pain
 Headache
 Sore throat
 New loss of taste or smell
Colburn spoke of re-opening of services when it comes to elective surgeries, outpatient services, and doctor visits.
"As we begin to re-open some services, we have received questions about whether our visitor restrictions are changing. Remember, every decision we make as we re-open is focused on the safety of our patients, our staff, and our community. Therefore, we are continuing to adhere to our current visitor restrictions. Patients will not be permitted visitors in most areas of the hospital unless a visitor exemption applies, and the hours of visitation may be limited.
Exemptions are handled on a case by case basis and include age requirements and limits on the number of visitors per day. Of course, if the patient is nearing end-of-life, the clinical team may
recommend restrictions be adjusted.
Visitation for patients having surgery and/or an invasive procedure is slightly different. These patients and a support person will receive information regarding visitation requirements prior to their scheduled procedure. This process will ensure everyone is on the same page the day of their procedure.
If you are allowed to visit, strict requirements MUST be followed. Visitors must be without symptoms and must not have been in close contact with anyone confirmed to have COVID-19 within the past 14 days. Visitors must not have had a fever, cough or shortness of breath in the past 24 hours. Everyone coming through our doors has their temperature taken prior to entry
and will not be allowed to enter if they have a temperature above 100°F. Visitors will be asked to wear a mask at all times while in the facility.
We know these requirements make for a very different experience for our patients and can be hard for their loved ones. Rest assured, we are doing everything possible to make sure our
patients feel comfortable, safe, and surrounded by people who care about them."