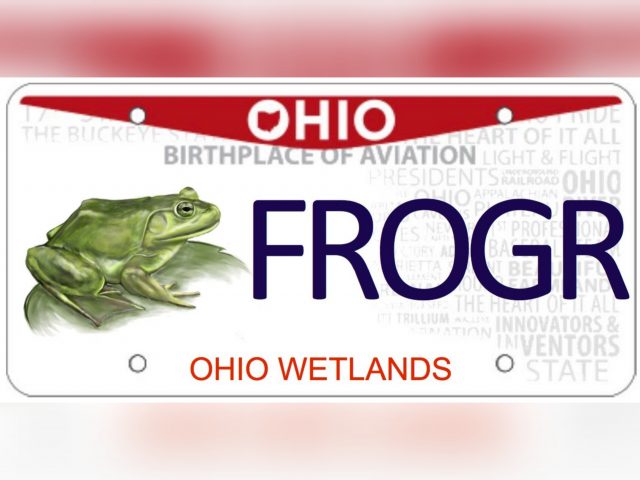 OHIO- According to a social media post by the Ohio Division of Wildlife, you can purchase the special Bullfrog license plate beginning June 22nd, 2021.
The announcement can also be found on the ODNR website,located HERE.
A portion of license plate sale will go directly to wetland conservation and education across the state of Ohio.