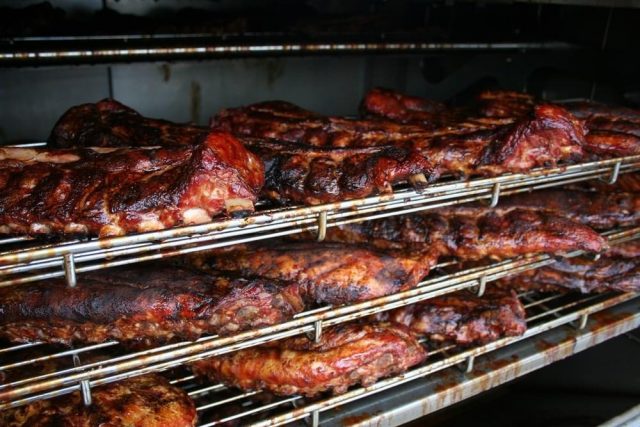 LANCASTER, OH— The Smoked Food Factory is welcoming a new owner this summer and will also debut a new title as the Barrel & Boar BBQ Factory. Billy and Lorena Smith will transition ownership to Stan Riley, owner of Barrel & Boar BBQ Gastropub (Barrel & Boar), effective June 14.
"We have great customers in Lancaster," said Stan Riley, Barrel & Boar owner. "We are excited to not only welcome those customers into our newest concept but also be an important partner in the community that already supports our restaurants. It has exceeded our expectations and excites us even more for what's to come."
The Smiths began The Smoked Food Factory at 1217 S. Broad Street in 2019 as a full-service catering operation. The barbeque operation later grew to include individual or family-sized meal carryout services, complete with online ordering five days per week. In addition to The Smoked Food Factory, The Smiths are also long-time owners of Cherry Street Pub in Lancaster.
"It has been our honor to serve our community with savory, unique barbeque during our involvement with The Smoked Food Factory," said Billy Smith, owner of the Cherry Street Pub. "We look forward to seeing Stan and his fantastic team take over the Factory and offer his unique selections to our wonderful community."
Barrel & Boar BBQ Factory is a bare-bones barbeque operation celebrating 38 years of smoked meat tradition that started in central Ohio. The Barrel & Boar BBQ Factory will mark the sixth location in the Barrel & Boar family of brands. The Factory will offer takeout and catering in Southeast Ohio starting on June 14.
Stan Riley started in the barbeque world as a high school student in 1993 when he joined Yoho's Catering, the first incarnation of what is now Barrel & Boar Gastropub. In 2005 he took over the business and opened a location in the North Market. Today, Barrel & Boar Gastropub has five locations including the North Market, Gahanna, Westerville, Canal Winchester, and Newark.
For more information about the Smoked Food Factory, or to order online, visit www.thesmokedfoodfactory.com or follow The Smoked Food Factory on Facebook. For more information about Barrel & Boar, visit www.barrelboar.com or follow Barrel & Boar Creekside on Facebook.