PICKAWAY – Pickaway Logan Elm youth Football received a visit from a very prominent athlete this week. The reason was to talk shop and adversity.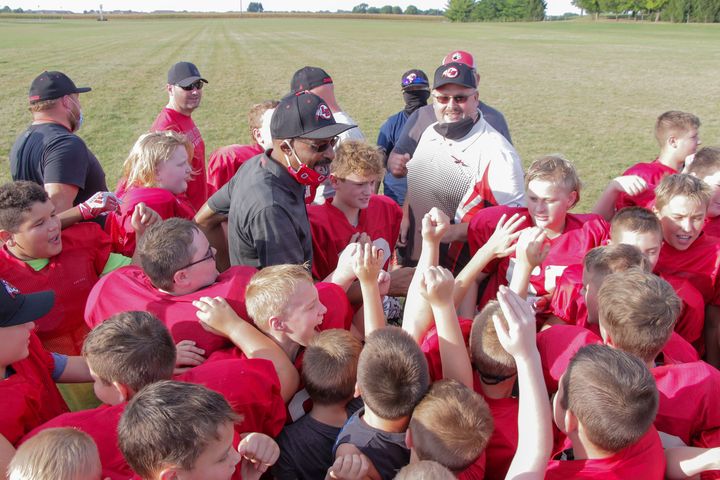 A few months ago Dustin Arledge President of Logan Elm Youth Football took a chance and invited Former Ohio State Quarterback Cornelius Green to visit Logan Elm youth football, but he never thought it would happen. Weeks later he was shocked when Ohio States First African American Quarterback messaged back and accepted the invitation. That meeting happened this week, and Arledge says he invited Green for very important reasons.
"I wanted him to come and talk to our kids a little bit about how diversity in sports impacted his life. He was the first African American QB at OSU. Being that he lives in Washington DC, I was shocked he took me up on the offer, said Arledge, "We have very little diversity at Logan Elm. I feel it's important that our kids learn the right things at a very young age."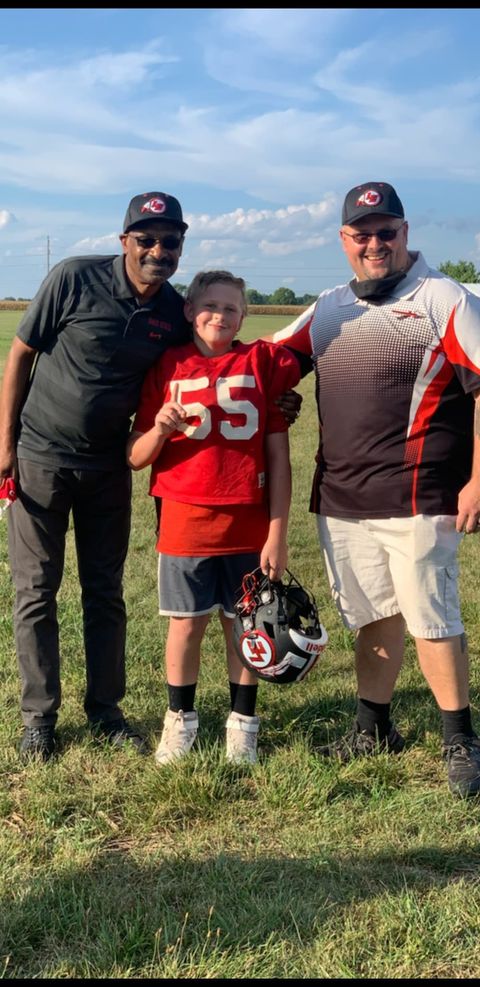 Cornelius Green is a big deal in OSU football history, not only was he the first African American Quarterback, He was named MVP in the Big Ten Conference in 1975, when he handed off the football to the only two time Heisman Trophy winner and teammate Archie Griffin. Green played in four Rose bowls starting in three of them, won the Rose bowl in 1974, won three big ten championships, and led the Buckeyes to a undefeated season in 1973. If that wasn't enough Green held for years the record of most career passing yards in school history. Plus he wasn't just a passing quarterback, but ran for many touchdowns himself. In 1988 he was inducted into the Ohio State Athletics Hall of Fame, and he also played under the great Woody Hayes.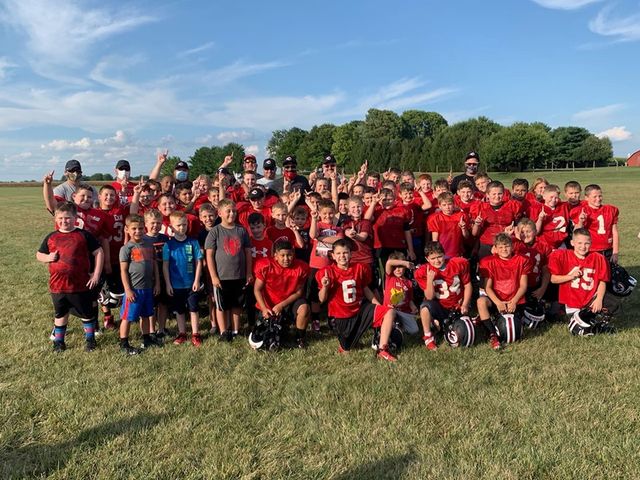 While Green was with the Logan Elm team he talked about his career, his life, what being African American was like in sports and during his life. While he was with the team he signed autographs for every player and then gave a shout out on his personal page that says, "I am so thankful to be called upon to lead and mentor young men. Paying forward is my gift, that gift was taught to me by coach Woody Hayes. Those trips take a lot out of me today, but i'm so glad I do them. Blessings and GO BUCKS."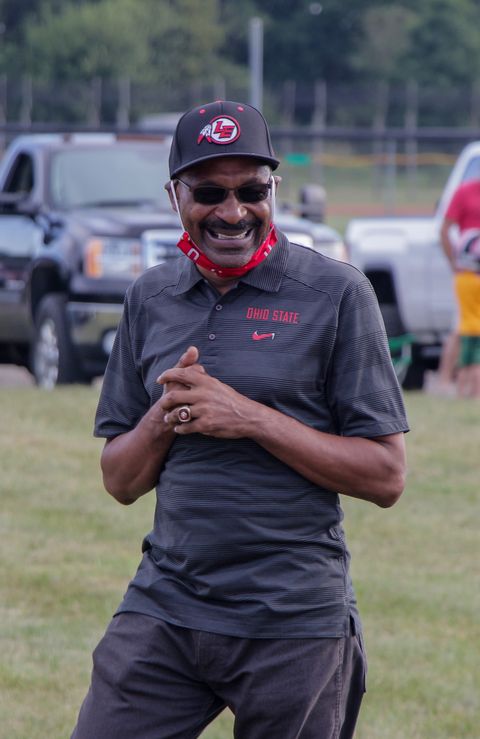 Green said that he would be following the team this year, and that he may stop out for a game. One of the kids asked him what it was like to get yelled at from Woody, and he said, "He said he'd rather be boo'd by 95,000 fans, then take a butt chewing from Woody."