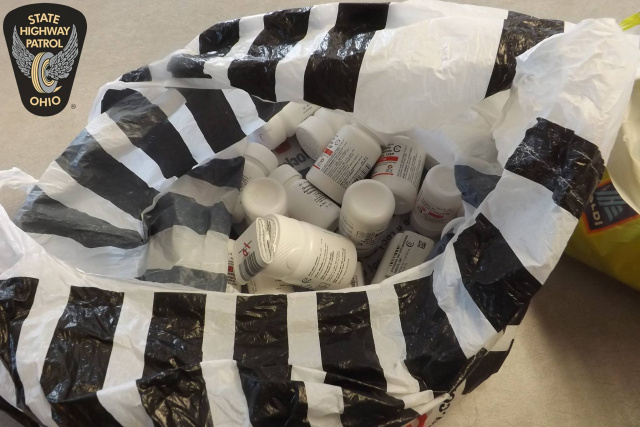 ASHLAND – Ohio State Highway Patrol troopers filed felony drug charges against two Ohio men after a traffic stop in Ashland County. During the traffic stop, troopers seized 1,899 grams of Oxycodone/Hydrochloride pills and marijuana valued at approximately $20,000.

On December 7, at 9:09 a.m., troopers stopped a rented 2018 Ford Escape with Tennessee registration for a speed violation on Interstate 71. During interaction with the occupants, troopers detected an odor of marijuana coming from the vehicle. A probable cause search revealed the contraband.
The suspects, Mohammed Jibril, 18, of Reynoldsburg, and Arthur Lee Worthy II, 20, of Columbus, were incarcerated in the Ashland County Jail and charged with possession and aggravated trafficking in drugs, both second-degree felonies.

If convicted, each suspect could face up to 16 years in prison and up to a $30,000 fine.