OHIO – A daughter has followed in her dad's footsteps by becoming an Ohio State Trooper Officer, now because of another trooper she can carry a piece of her father's honor with her every day she serves.
Trooper Michael Allyn Paris, Ohio State Patrol died on August 1, 2012, of a massive heart attack. He was 52 years old. Mike was with the highway patrol for 21 years. He had bought his military time back and was thinking of retiring in January 2013.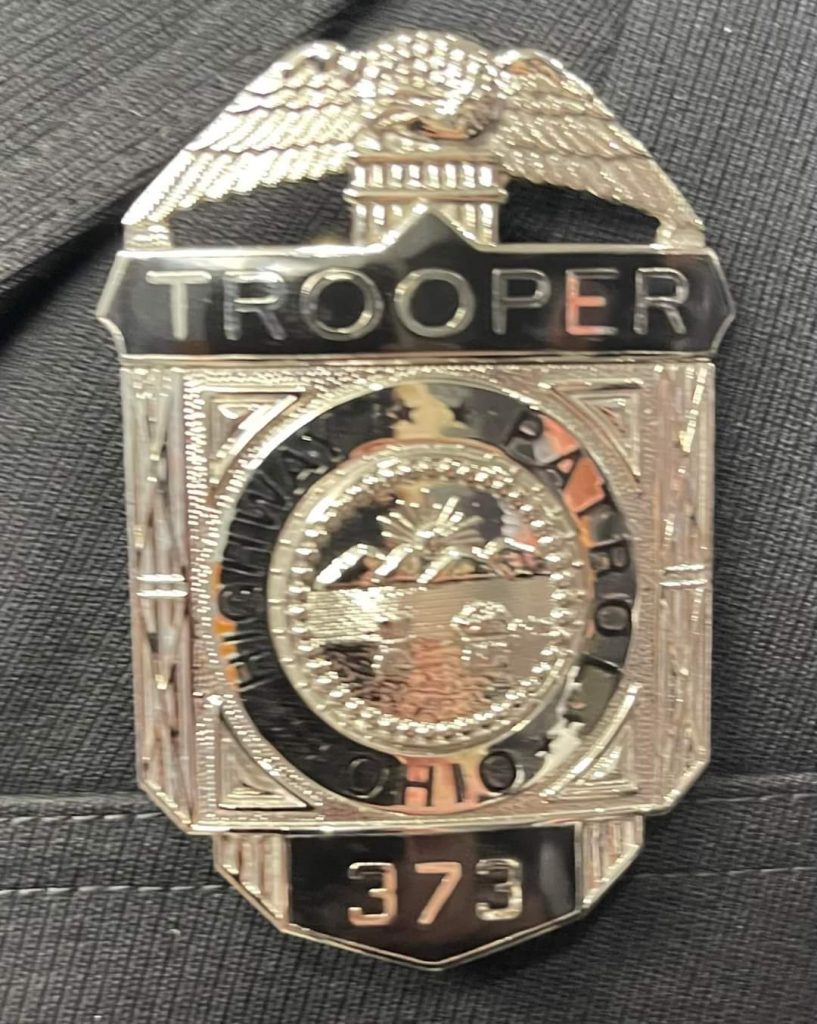 Paris was not only a Trooper but a father of two, Michael and Halle and a husband to Jean a dispatcher for the Highway patrol. He was an instructor at the academy, honor guard/color guard, SRT team leader for 19 years. Trooper Paris was a former police officer in Washington D.C. and a Marine.
Trooper Paris's legacy was honored when his daughter Halle who had an interest in being a trooper from a young girl entered the Academy to seek a Trooper position. Recently Trooper Halle graduated and became the next Trooper in the family line, but the story doesn't end there.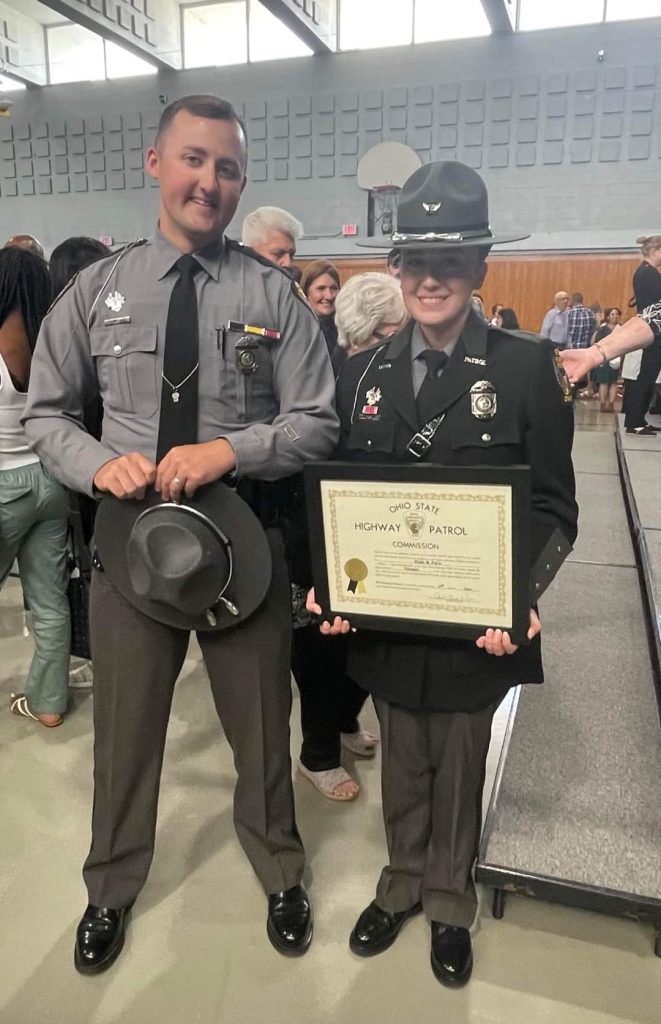 "The patrol family supported us and encouraged Halle when she joined the Ojio Intern program in 2021-22. Then in November, she started the academy. She graduated with her own unit number, but Trooper Hagy who had heard the story but didn't know us, reached out because his badge number is my late husband's unit number (373). He offered to give up his badge for Halle to take and wear," said Jean Marie Paris.
This weekend Halle received the badge and now will be a piece of her father while serving us, and her dad gets to ride along and continue serving as he always has.