COLUMBUS, Ohio — Burr Oak State Park is the setting of this year's top image in the Ohio Department of Natural Resources (ODNR) Ohio State Parks and Watercraft Photo Contest. Three park visitors received the top spots in this year's competition.
 
"Ohio State Parks mean something different to each person and this contest gives everyone a chance to see the parks through a different lens," ODNR Director Mary Mertz said. "Photographs capture the special moments people enjoy in the parks, and these photo contest winners truly caught those."
 
The 1st Place photo is titled Early Morning Paddle in an Old Canoe and features a paddler pausing to take in the sights at Burr Oak Lake. It was taken by Jason A. Hammond of Zanesville, Ohio. Hammond said "the photo is special to me because it's of both me and my daughter experiencing the peace and solitude of nature in a cedar and canvas canoe that was my father's. Many years ago, I restored it for him and upon his death I got it back. My dad loved being outdoors so in a way it was like he was there, too."
 <

Early Morning Paddle in an Old Canoe by Jason A. Hammond of Zanesville, Ohio.

In 2nd Place is McKenna King's photo called Polly's Got Hopps, taken at Hocking Hills State Park. Polly is a golden retriever enjoying a playful moment with her favorite human. King is from Columbus, Ohio.


Polly's Got Hopps by McKenna King of Columbus, Ohio

Creek Relaxing by Clayton Conley of Sunbury, Ohio, earned 3rd Place honors by beautifully capturing a relaxing, fall scene at Mohican State Park.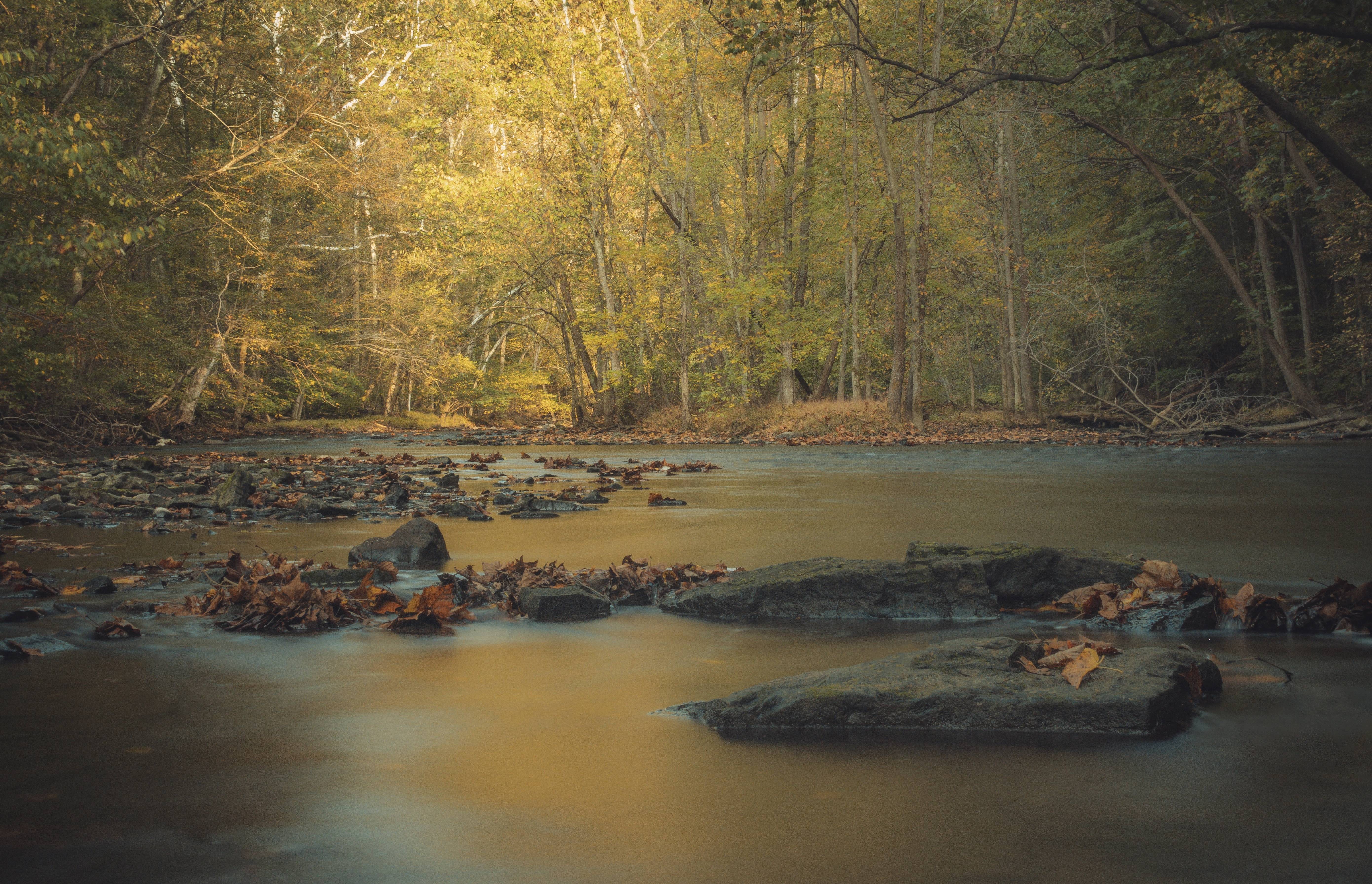 Creek Relaxing by Clayton Conley of Sunbury, Ohio.
 
ODNR's photo contest offered five categories for images taken in an Ohio state park after January 1, 2022: Main Character Moment, Sidekick Shenanigans, Homebase Harmony, Seasonal Surprises, and Hero's Journey. Participants were able to submit up to five entries. The top three spots were selected by a panel of ODNR employees, while park enthusiasts voted on additional people's choice winners. All winning photos can be viewed here.
 
The contest was sponsored by Tyler Technologies, ODNR's reservation management provider. The grand prize is a GoPro Hero10 waterproof camera. Prizes were also awarded to the second and third place winners. Winners of the People's Choice in each category received a free night of camping at any Ohio State Park campground. 
 
The ODNR Division of Parks and Watercraft provides exceptional outdoor recreation and boating opportunities by balancing outstanding customer service, education, and conservation of Ohio's 75 state parks and waterways.
 
ODNR ensures a balance between wise use and protection of our natural resources for the benefit of all. Visit the ODNR website at ohiodnr.gov.