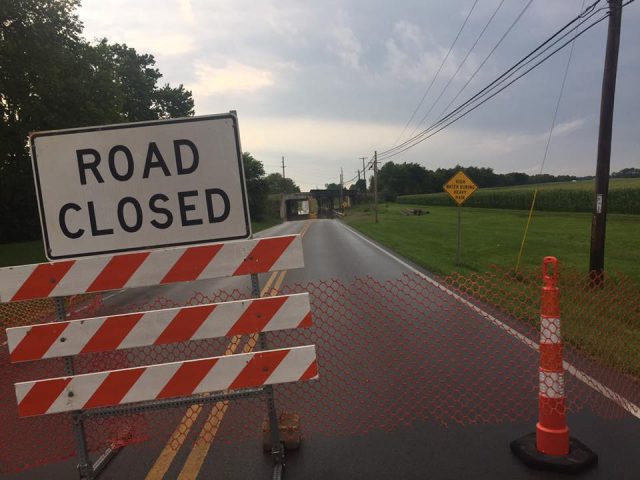 PICKAWAY – The Ohio State Highway Patrol and the Pickaway County Sheriff's Office increased patrols on the routes affected by the recent closure of North Court Street in December.
North Court Street and the US23 intersection closed on November 8, 2021, and is expected to last until next October for a bridge replacement project by Norfolk Southern. The recommended detour routes to and from Circleville to US23 are Walnut Creek Pike, to State Route 752, to US23 in South Bloomfield. This has increased traffic in other areas.
During the extra patrols, 109 total traffic stops were conducted on the detour routes from December 1st to December 31st resulting in Officers issuing 68 traffic citations (including violations for speed, improper passing, failure to yield, and failure to wear seat belts) and 45 warnings. Seven (7) drivers were cited for speeding in a school zone, one person was arrested on a misdemeanor warrant, and another was arrested for possession of illegal narcotics. Officers will continue to monitor traffic volume and complaints in the affected areas to maintain roadway safety.