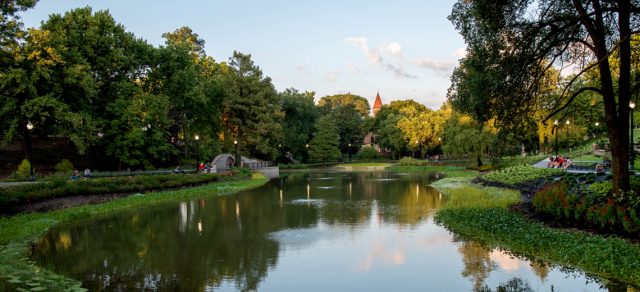 COLUMBUS – Ohio State for the second year in a row has drained mirror lake ahead of the Buckeye vs Xichigan game week. A long time tradition for university students to jump into the lake before the game for good luck came to a end when in 2015 a third year student died after jumping into the lake.
Statement from Ohio State Security:
The safety of our campus community is always our top priority. Out of an abundance of caution and with the university's focus on safety at top of mind, Mirror Lake has been temporarily drained. The lake will be refilled at a later date.
Mirror Lake is not intended or approved for recreational use of any kind or at any time. In 2015, Undergraduate Student Government approved a resolution calling for the end of the "Mirror Lake Jump." This week's draining supports the university's compelling commitment to end the Mirror Lake jump.
Entering the lake, or empty lake basin, is both destructive and hazardous and is considered criminal trespassing. The Ohio State University Police Division is continuing to monitor the area, and public safety officials have discretion to determine appropriate enforcement action.
Public Safety thanks the university community for its patience and understanding.