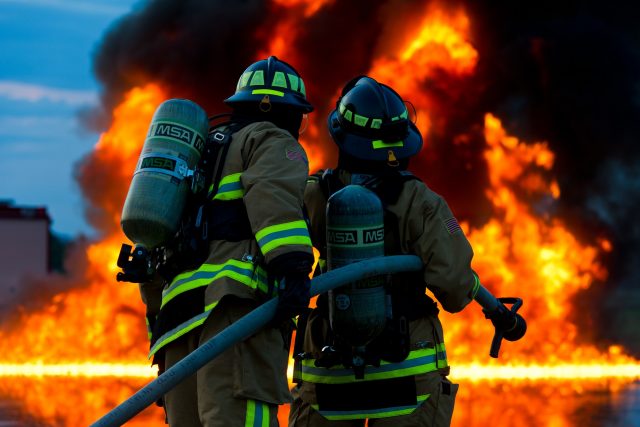 OHIO – Around 3 pm on Monday an all-call went out after a reported explosion at a metals plant just outside of Cleveland.
Emergency crews were called to the I. Schumann & Co. copper alloy Plant in Oakwood Village where fire and smoke was seen for miles around.
Oakwood Fire Captain told reporters that 13 people were injured in the blast and were transferred to several area hospitals. One was flown by a medical helicopter in Critical condition.
The fire was under control fairly quickly, but debris was spread for over a hundred feet outside the building.
The company is a recycling metal plant that specializes in ingot and pellet forms of different kinds of metals.