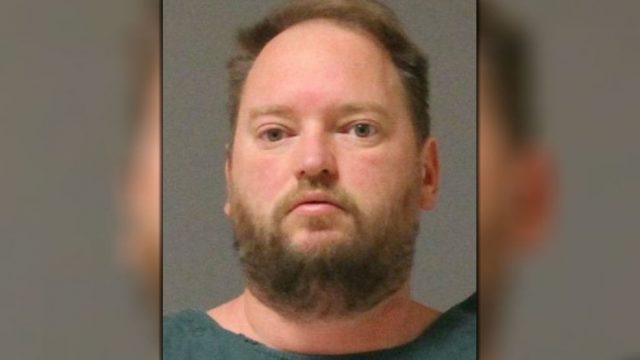 DAYTON – A Kettering man was sentenced in U.S. District Court to 270 months in prison and a lifetime of supervised release for sexually abusing two toddlers and creating hundreds of images of the abuse.
According to court documents, in 2003 and 2009, Matthew Jones, 44, sexually abused three-year-old victims.
The defendant raped two toddler victims and created more than 100 images of each instance of abuse.
Jones was caught in the bedroom of one victim, causing the victim's mother to contact law enforcement.
He also photographed two other minor females and at least six adult women while they were sleeping. Additionally, based on searches of Jones' computers, the defendant engaged in peer-to-peer exchange of more than 100,000 images and videos of child pornography.
Jones pleaded guilty in December 2018 to producing child pornography.
Jones' plea in federal court was the first part of a global resolution of charges involving the federal court, the Greene County Common Pleas Court and the Montgomery County Common Pleas Court.  The global plea means Jones also accepts responsibility for one count of rape of a person under age 10 in Greene County and the same charge in Montgomery County, as well as two counts of sexual battery and one count of gross sexual imposition in Montgomery County.
As part of this global resolution, the Greene County Prosecutor's Office will recommend Jones receive 15 years up to life in prison for the Greene County offense. The Montgomery County Prosecutor's Office will recommend Jones receive 20 years up to life in prison for the Montgomery County offenses. Also as part of the resolution, Jones will serve his sentences concurrently with each other.
"Jones is a serial sexual abuser who memorialized his abuse by taking pictures of his abhorrent conduct," U.S. Attorney David M. DeVillers said. "He has been sexually assaulting toddlers and adult women and engaging in online sharing of child pornography for more than 15 years. He deserves his lengthy stay in prison."
DeVillers is joined by Joseph M. Deters, Acting Special Agent in Charge, Federal Bureau of Investigation (FBI), Cincinnati Division; Ohio Attorney General Dave Yost, Greene County Prosecutor Stephen K. Haller, Montgomery County Prosecutor Mathias H. Heck, Jr., Kettering Police Chief Christopher N. Protsman, Xenia Police Chief Donald R. Person and members of the FBI's Child Exploitation Task Force in announcing the sentence imposed on  Nov. 27 by U.S. District Court Judge Walter H. Rice. Assistant United States Attorney Amy M. Smith and Deputy Criminal Chief Dominick S. Gerace are representing the United States in this case.