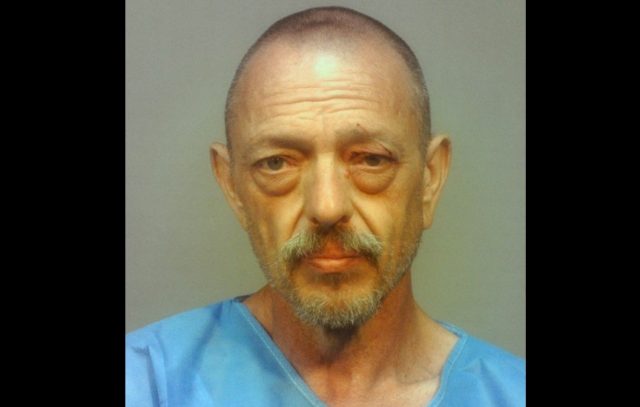 Morgan County Sheriff Douglas McGrath reports that on May 15, 2022 at approx. 11:07pm his Office received a 911 call from a male victim requesting police and EMS at the Windy Hill Observatory on St. Rt. 83.
The caller stated that he was in his van at Campsite C (Sand Hollow) in the Jesse Owens State Park, watching the lunar eclipse when he was approached by a person on foot. The caller stated the person wanted a ride. When the caller refused to give a ride, the other person became enraged and pulled out a hatchet and attacked the caller. The caller received several strikes/cuts from the hatchet before he was able to retrieve his gun and fire several shots at his attacker. The victim said that the attacker immediately ran away from him and that he felt sure that his rounds had hit the attacker. The victim also left the scene to go to Windy Hill as that was the nearest place for cell phone reception.
The Sheriff, the Chief Deputy and another Deputy along with M&M EMS arrived at the Windy Hill Observatory. The victim was able to describe the situation and the suspect. EMS then prepared to transported the victim to the hospital. At this point Ohio Department of Natural Resources arrived on the scene also. It was decided that all would return to Campsite C and look for the suspect.
Upon arrival at the Campground more evidence of the assault was found. ODNR secured that scene while the Sheriff, Chief and single Deputy scourged the campsite in search of the attacker. A short while later, the suspect was spotted laying underneath a vehicle. The suspect was immediately apprehended without any further incident. The attacker did sustain a gunshot wound to his left arm from the initial assault. M&M EMS was again called upon and eventually the suspect was taken to the hospital for treatment.
The suspect was identified as 58-year-old Anthony Charles Senyak with a last known address of 2100 Lakeside Ave E Cleveland, Ohio. Senyak was treated and discharged from Genesis Hospital and then incarcerated into the Southeastern Ohio Regional Jail. Sheriff Douglas McGrath stated he is very proud of his crew as they are always willing to run into harm's way to secure and protect the citizens of Morgan County. Sheriff McGrath also says he appreciated the quick response from the M&M EMS.