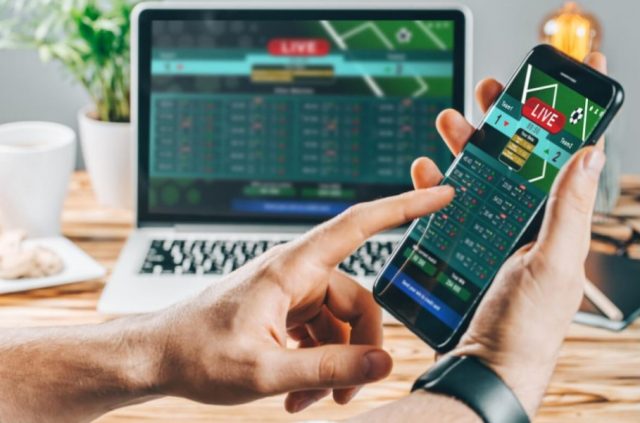 It's now been three years since the US Supreme Court struck down the federal prohibition of sports betting and opened the door for every US state to decide for itself on whether to allow the activity. At the time, it was anticipated that other states would quickly follow New Jersey in approving legislative reform but even the most ardent supporters could surely not have anticipated just how many would embrace sports betting and how quickly.
25 states now have a regulatory framework in place for sports betting in some shape or form, and a dozen more are likely to follow suit. Ohio was among the front runners in getting the topic on the agenda for discussion, but progress has been slow. All that, however, is set to change as Republican state senators are putting their support behind a bid to license 40 gambling providers by January of next year.
What the people want
Among the most vociferous supporters for legislative reform has been Republican State Senator Niraj Antani, who is co-sponsoring the latest bill. He said sports betting is something that the people of Ohio have demanded since it became a possibility in 2018, and that this bill will give them what they want.
When Business Insider ran a study to rank the best statesfor sport, Ohio came in at number six, behind only California, Florida, Texas, Massachusetts and Pennsylvania. Ohio might not have the big glory teams that some of those other states boast, but often that makes the dedication and support from fans all the greater. Just look at the enduring popularity of the Cleveland Browns and the loyalty of the fans as a case in point.
It is support like this that drives sports betting, not some misguided idea about being able to win money by predicting a winner. Fans place a bet before a game for the same reason they put on a team shirt or paint their face. It's a way of showing support and solidarity, and if they can do it online or through a sportsbook on one of the free mobile casino apps, that's all the better.
Who gets the licenses?
40 licenses is a very different proposition to none at all, but nevertheless, the likelihood is that assuming the new law is passed, they will all be issued very quickly and some potential providers will be left disappointed. The precise plan on how they will be rolled out and to whom has yet to be finalized, but the preliminary indications are that half will be issued to the state's existing casinos and racinos.
There are 11 such facilities in total (four casinos and seven racinos) but allowing 20 licenses will provide flexibility for them to partner with tech businesses in order to provide online and mobile sports betting platforms. The other 20 will be made available to facilities such as sports bars, or they might even be picked up by sports teams themselves.
What sort of betting?
The sports betting bill contemplates legalized betting on professional and college sports. It's worth separating the two out for a closer look. Where pro sport is concerned, it is simple enough, and as well as permitting betting on the major leagues within the US such as the NFL, NBA and so on, punters will also be able to place wagers on international events like the Ryder Cup or on overseas tournaments such as Wimbledon or the English Premier League.
With college sport, matters are a little less clear-cut. K-12 events would be excluded, and beyond that, the Ohio Casino Control Commission will have the ultimate power of veto in deciding which tournaments and teams are eligible, and will also handle the enforcement of such rules. The Inter-University Council of Ohio represents the state's universities and has requested that collegiate sports in Ohio be excluded from gambling entirely, so this is an area of debate that is set to run for some time yet. 

There is also the nature of the bets themselves to be clarified. Live or in-game betting is a popular, but sometimes controversial, form of sports betting that has attracted plenty of recent media attention. The way it works is that fans can continue to place bets on a game, a race or a fight even while it is in progress. The odds can shift dramatically as the event progresses, and there are opportunities to be had for those who have a talent for reading a game. 
Critics argue that in-play betting encourages rash and irresponsible gambling behavior, so in the event that it is permitted, expect it to be accompanied by a raft of control measures. Right now, however, the goal is to get the preliminary bill passed before the summer recess – there will be time enough to iron out the finer details later.